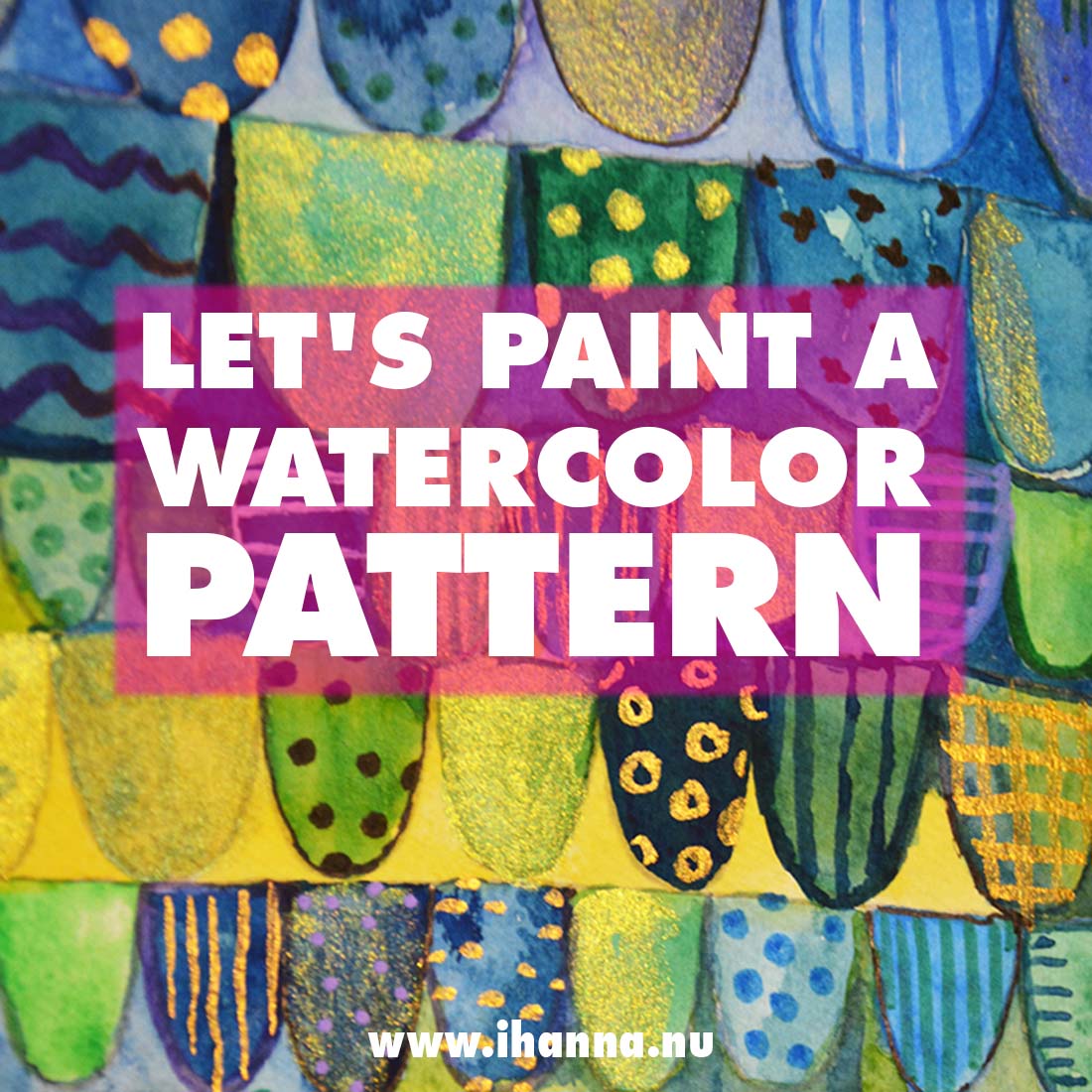 For one of the last pages in my Summer Junk Journal I had a blank watercolor paper to fill, so I decided to film the process of me filling it with this fun, easy to create scalopped pattern in rows. I filmed my process and talked a lot – so…
…bring out a cup of coffee before you start watching, and maybe even your own watercolor pans and painting water and let's jump in!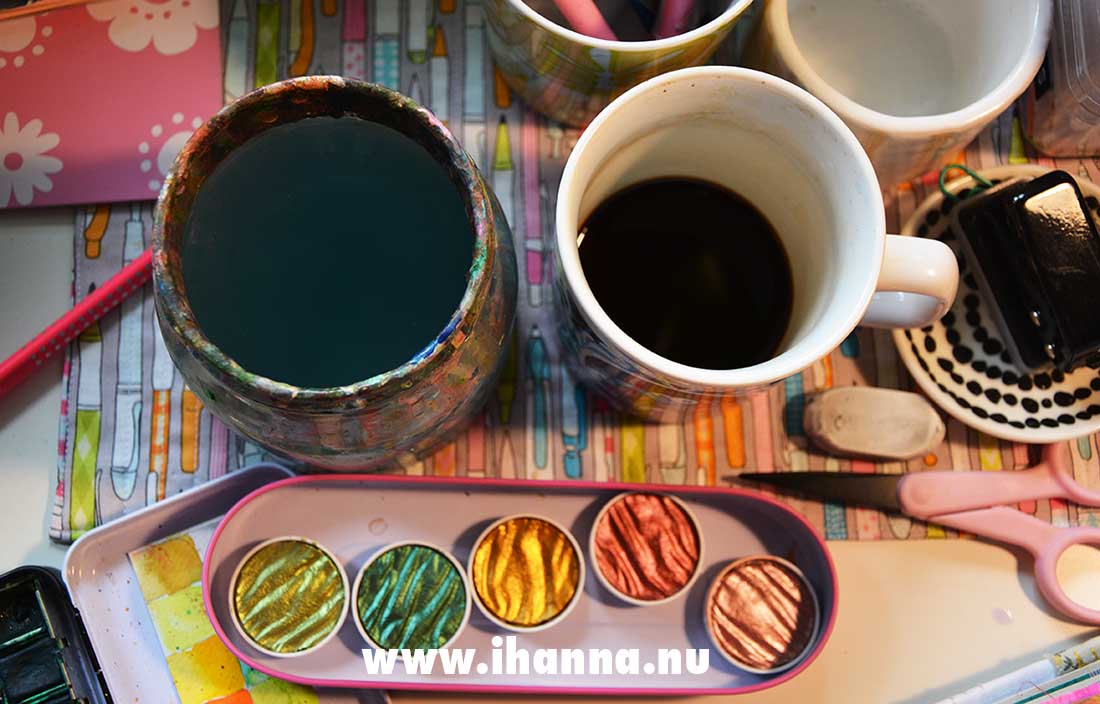 Video: Paint along with iHanna
In this episode of Art Journal with iHanna I bring out my green and blue colors and create a pattern. I hope it inspires you to create something similar!
If the video is not embedded where you are viewing this, visit the blog to get the whole blog post there or watch the video on YouTube here – and when you're there feel free to leave a comment and a thumbs up – it helps me know you enjoyed my efforts in painting, filming and editing this video for you. :-)
In the video I also mention a previous flip-through of a watercolor journal, this Very Chunky Altered Book that you might enjoy too.
After I finished painting the whole page I went in with a few different pens to create patterns on a few of the scallops. Here's a selection of pens that I used:
A white uniball Signo gel pen of course, some fiber-tiped colored pens from Staedler, a black brush tipped Pitt pen (which I love) as well as my newest pens from Pilot of which the purple Pintor pen you see here.
Most any pens will work well over watercolors, and it is fun to experiment. I wish I'd filmed the process of making the different patterns as well – but the video is already very long so maybe I can doodle on camera another time.
I also added a lot of patterns with the gold watercolor paint I showed in the video – it is just perfect on top of darker colors. Yum! I talk more about these metallic watercolor paints in another video: Journal with me: Metallic Watercolor Swatching.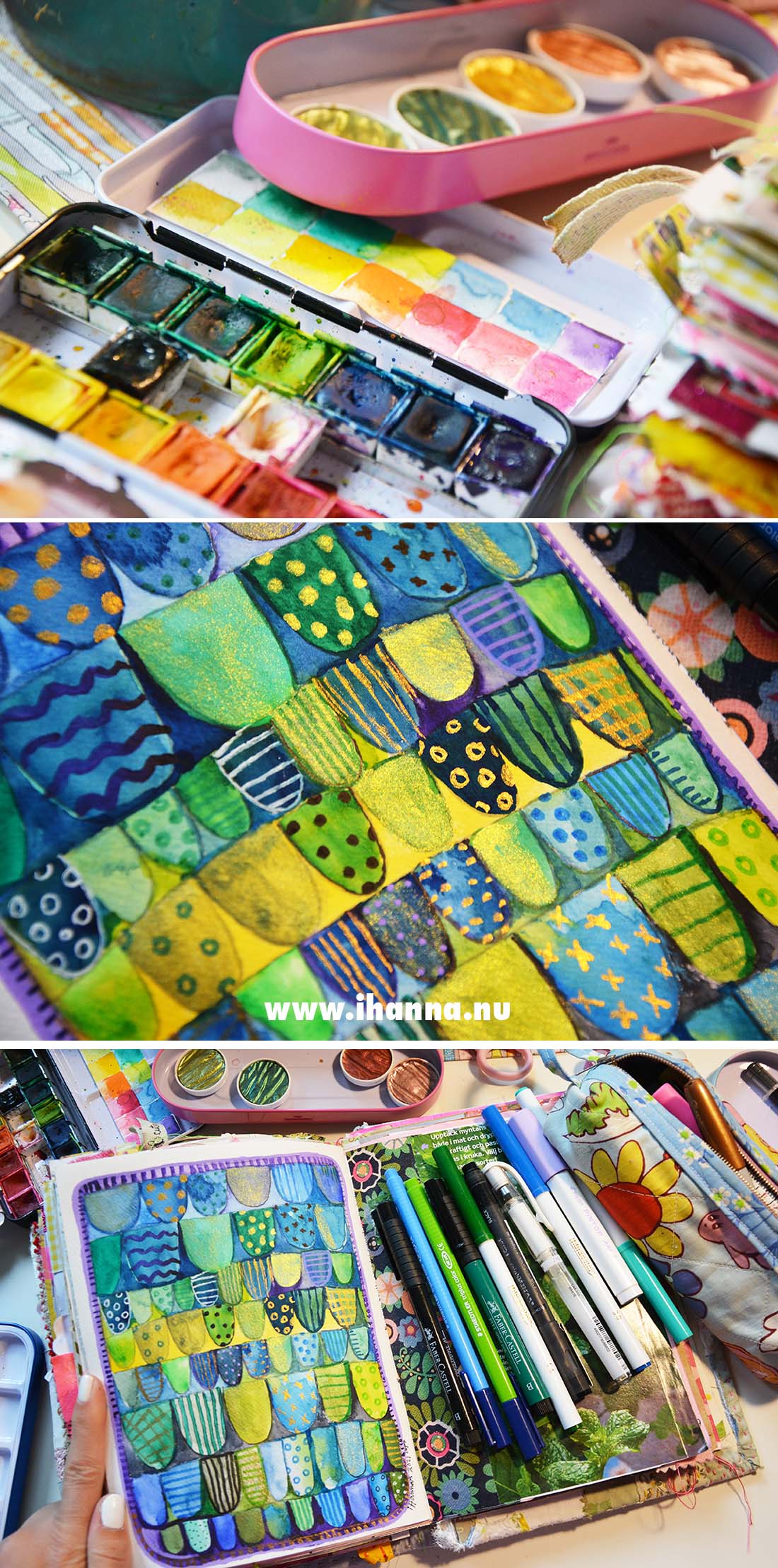 The Summer Junk journal is getting chunky! Flip-through as soon as I can edit that video, so stay tuned for all the pages.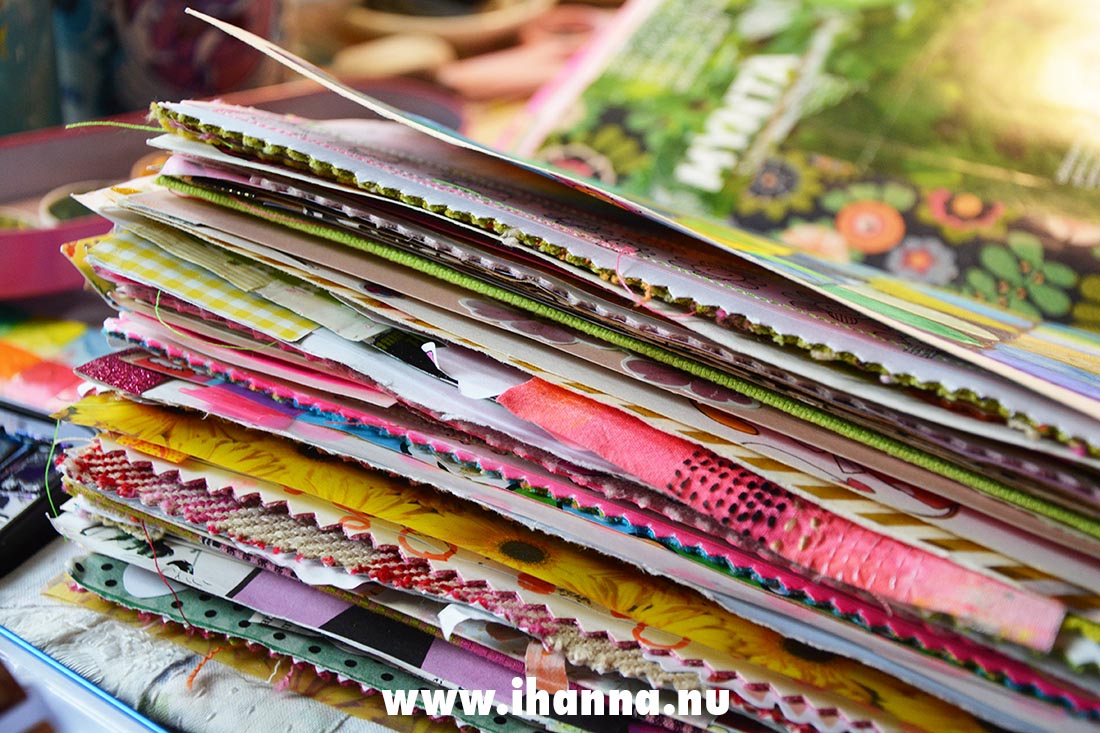 Summer Junk Journal series
Today's video is part 5 in this specific junk journal that I've filled over the summer and therefor am calling my Summer Journal. The other parts are:
Check them out if you haven't seen them yet, and let me know what kind of things you like to see in the future from me.