I have been working on a piece of textile art that was destined to become the cover for a personal art journal project of mine. I was going for a soft, romantic look so that my journal would be calm on the outside and then (as it happens most of the time) an explosion of color inside when summer is over…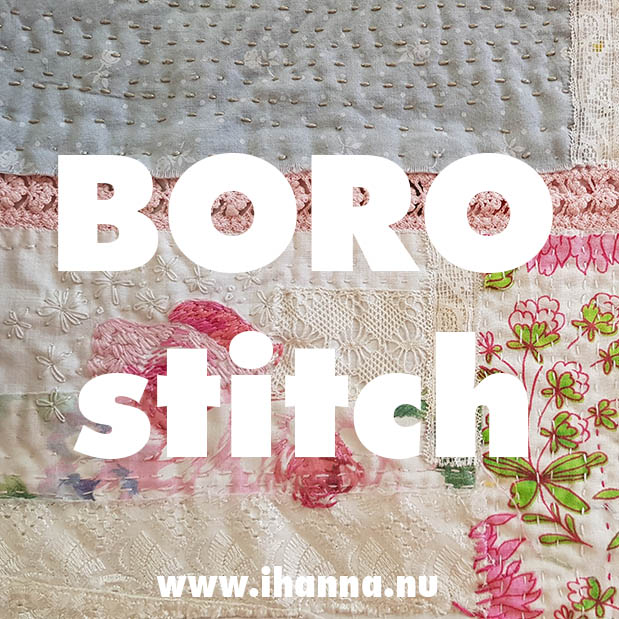 I've got (too much) fabrics in boxes, some are bigger pieces but a lot are just scraps.  I can't help it, I love scraps so much, and I can not throw any of them away. In any case, I want to use some of the scraps I know have been in there for years, so I took out some bits I really fancy right now. It became this romantic, shabby chic patchwork that I really like.
I started by laying out my scraps onto a felted cloth, a bit like the two top layers of a quilt sandwich.
Instead of using pins I tried the glue pen (Water-Soluble Fabric Glue Pen) containing blue glue that will wash away when you no longer need it. It worked like a charm! I was surprised on how well the bits were glued down with just a tiny line of the blue glue behind each piece. When I was finished with my composition, I took it to my couch and started doing embroider all over the scraps to attach them.
The new thing I tried on the front of the cover was extending a printed rose into the next scrap by embroidering the bottom half of it. Or trying to. I am not very consistent or skilled when it comes to even stitches (because I can't be bothered with planning anything). It looks wonky, but I kind of like it as it is. Maybe.
Boro Stitches
The rest of the stitches are simply up-and-down-sewing that attached the patches. This kind of stitching is called many things in embroidery language, depending on your intention. Sewing through more than one layer to create a surface with patches I call boro:
Boro is essentially the practice of using a simple running stitch (a sashiko stitch) to reinforce a textile item using spare or would-be-discarded scraps of fabric. It is a practice that grew out of necessity in medieval Japan, and has evolved, four centuries later, into a distinctively gorgeous textile artform.
via this site
Doesn't it sounds a lot more fancy calling it "boro" than hand-sewing or up-and-down stitching? But it is the easiest way to decorate a cloth surface with color and texture at the same time that you're strengthening it and attaching fabrics together. And oh, it is also very calming to do. Just sit with the cloth in your lap and sew row after row until your hands hurt. I love it!
I have created several art pieces like this that I don't think I have shown on the blog, in fact I haven't shown a lot of my textile art because blogging has gone down in the past years. But the journal cover piece is finished and I really like it.
I made it into a book that I will talk more about in my next blog post and in a video where I will show all the "empty" pages. Stay tuned.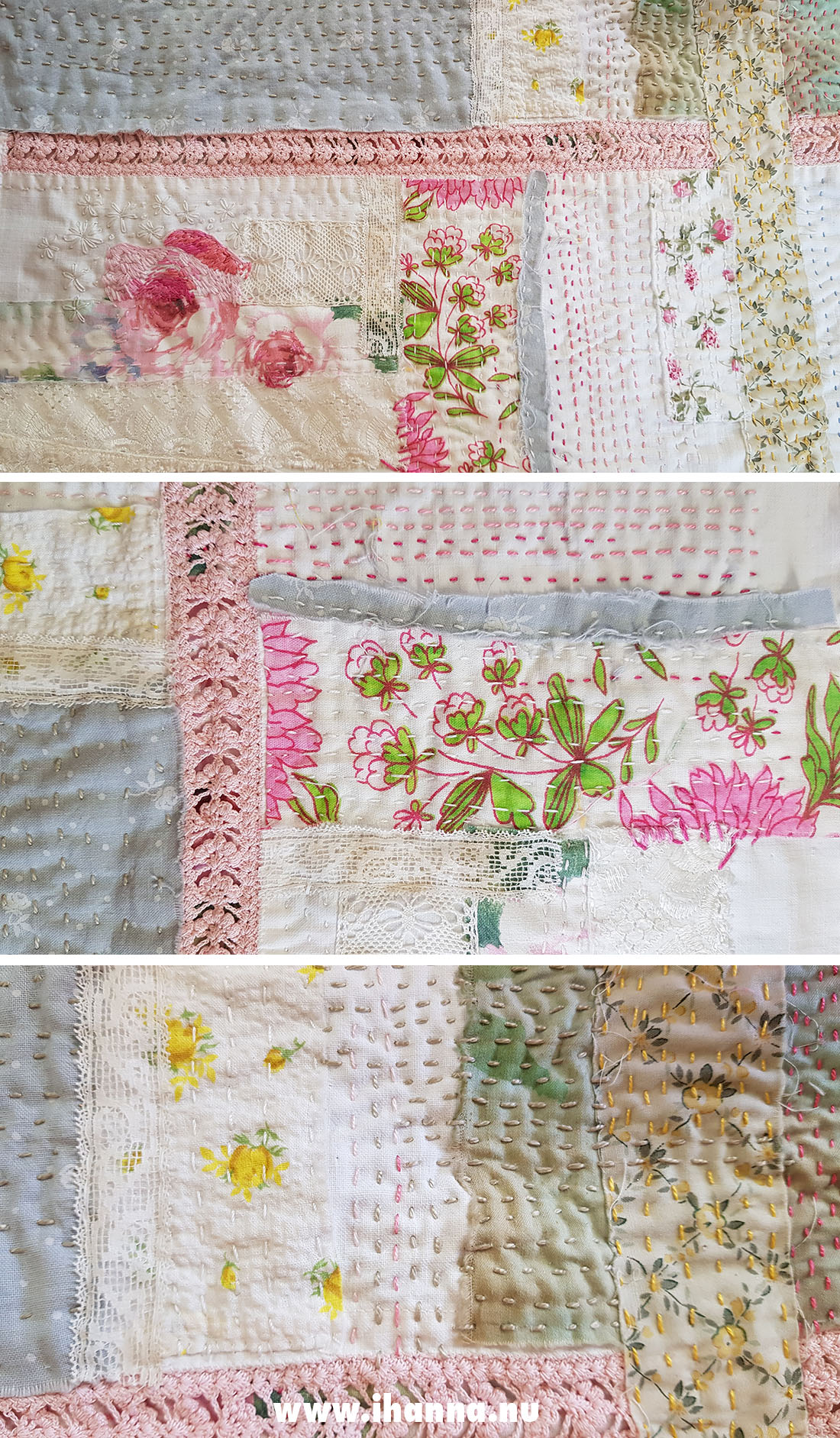 Interesting books to check out
More stitching: mending a quilt