Link to me – gimme Link Love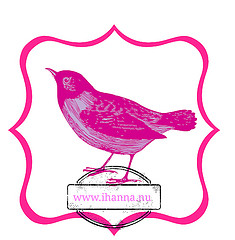 Would you like to link to my page? You are more than welcome, you don't need my permission to put up a link, but I would love if you tell me about it so I can come visit you back! Thanks!
Ali Edwards, Alisa Burke, Alma Stoller, Art spirit by Mary Stanley, Artsyville by Aimee, Balzer Design by Julie, Brian Kasstle's Blog, Carina's Craftblog, Michelle Allen, Collage journeys by Jane Davies, CraftyPod with Diane Gilleland, Creative Kismet by Regina, Creativity unleashed by Traci Bautista, Daisy yellow by Tammy, Decor8 with Holly, Diana Trout's blog, Dispatch From LA by Mary Ann Moss, Doll by Mimi K, Drawing near by Andria, enJOY it by Elise Blaha, Elvie studio by Lori, Geninne's Art Blog, Grrl + dog, How About Orange by Jess, Inspiration Junkie by Robyn, Joyful Ploys by Mary, Judy Wise, Julie Prichard's blog, Keri Smith's Blog, Kim Werker, La mesa de trabajo by Gustavo, Layers by Donna, Lost Coast Post by Michelle,†Lynne Perrella, MadameRenard by Silvia, Mescrap Studio by Lay Hon, Michelle Ward, Mitsib by Michelle Brown, Mothers of Invention by Jennifer New, One A Day by Jo Reimer, One artist by April, Orly Avineri's Blog, Pam Garrison, Paul Murray, Zom Osborn's Blog, Queen of Arts by Kim Mailhot, QuinnCreative by Quinn McDonald, Rambling rose by Patty Van Dorin, Snowball Journals by Carla Sonheim, Spirit Cloth by Jude Hill, Stitching Hands by Kristin Shields, Sweet Tidings by Christy, Tara Gentile, Teesha Moore, Textile Paintings by Lisa Call, The smallest forest by Natalie Quintos, While She Naps by Abby Glasenberg.
More Link Love
And also sites like Doodlers Anonymous, Scoutie Girl, Make on Craft, Feeling stitchy, Blurberati Blog, Las Teje y Maneje, ScrapHacker, Procrastinating Writers, Write to Done, Writing Through Life by Amber.
Subscribe to Studio iHanna

Please subscribe to my blog via Feedly or a RSS-reader of your choice to get daily updates. Thank you! I'm also at Twitter, Instagram, YouTube and Pinterest. See you there too!
Blogging about Inspiration
You will find even more inspirational links posted on this blog. Look under the Category: Inspiration and you'll find more juicy stuff to check out. I like to share fun internet tools, inspirational videos, creative ideas, craft, patterns, journaling prompts, other's creative homes and projects, and instagram challenges. Be sure to have A LOT of time when you start…