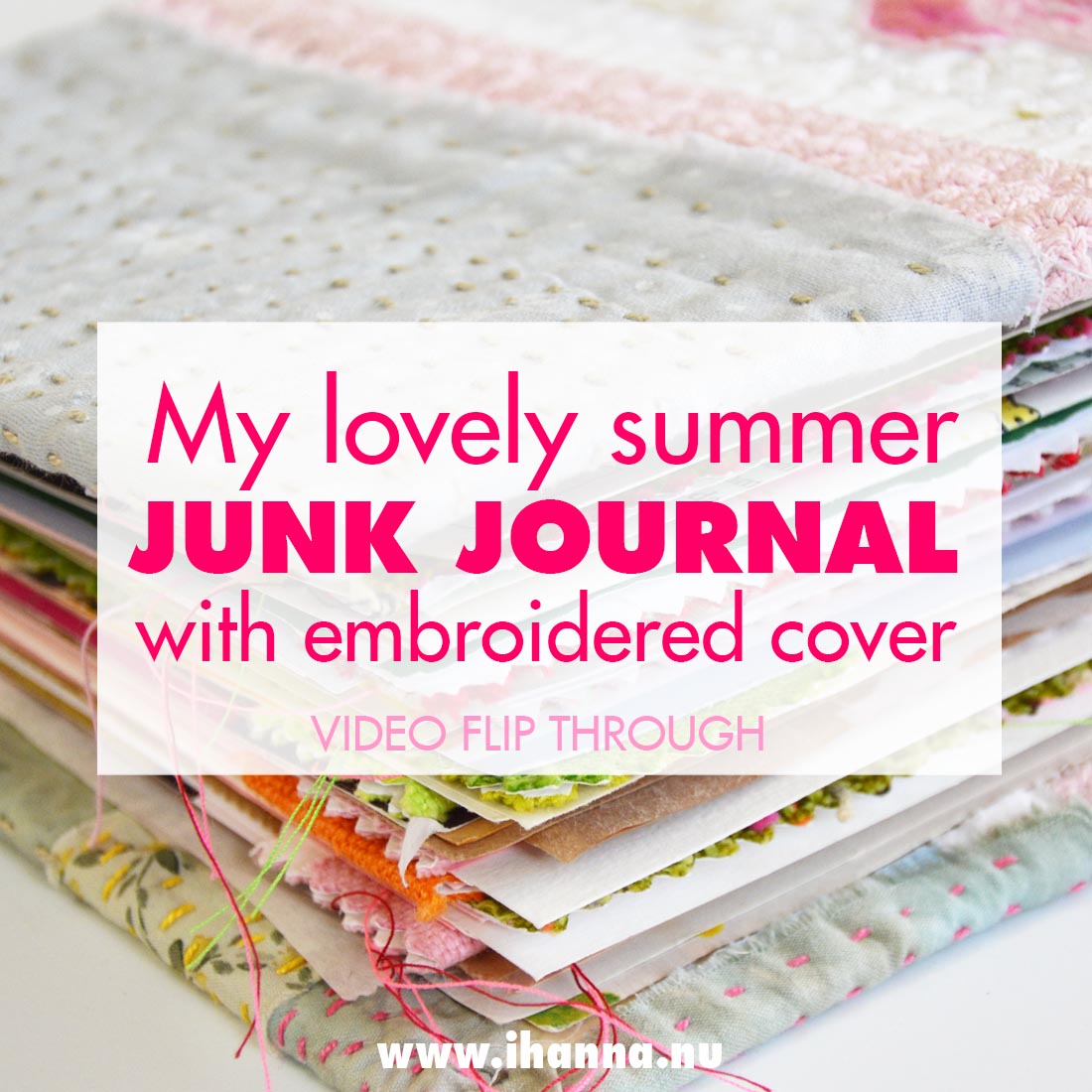 This weekend I shared how I stitched and composed the textile cover of this journal, but today already, let's look at some of the pages inside this Art Journal [with a video flip-through of the finished book] that I made for myself to use as a "summer journal" – started June 2021 and will continue til it's full.

Video flip-through of my Summer Journal
I filmed this in the beginning of June, but just now edited it together. Let's jump straight in…

If you can't see the embedded video find it on youtube here and click thumbs up there if you like it. Thanks a gazillion!
I am hoping to share some more from this journal before the summer is over. I already know it is going to be a yummy finished journal one day, but for now, let's look at the process of how I made it a bit closer.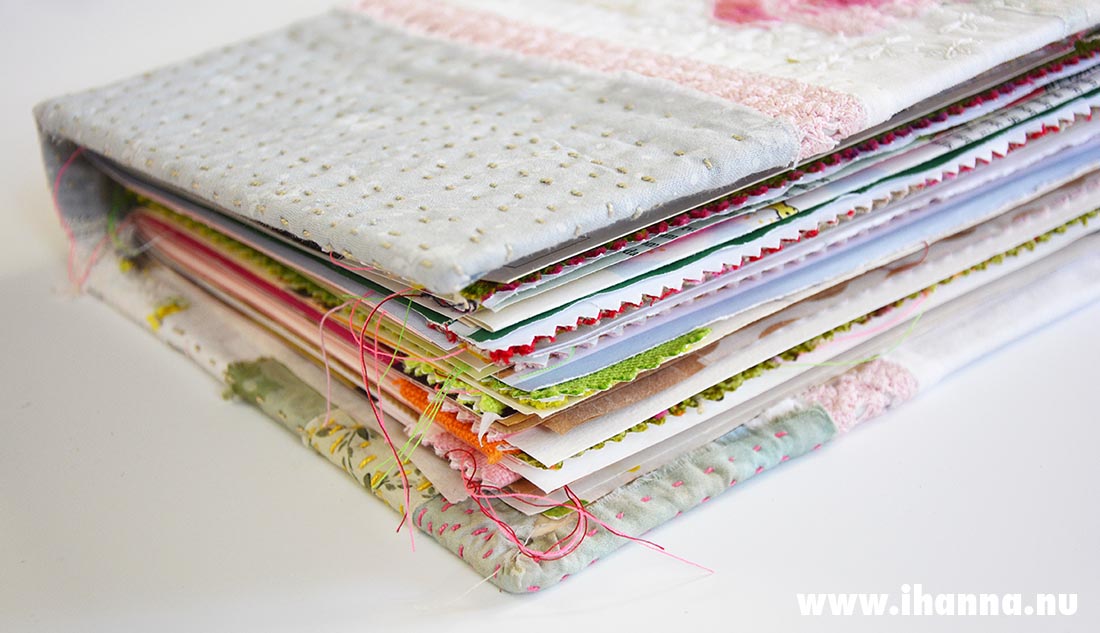 My Summer Art Journal has "junk papers", meaning mostly it is made out of A5 envelopes that I slit open to create pages. But there are also papers from children's books, brochures, scrap book papers, folded drawing papers (they're ticker than printer paper), some scrap book bits and other found papers. The book consists of three signatures sewn to a cardboard spine that I then glued to the cover. But the most fun about this book is the fabrics I have used inside!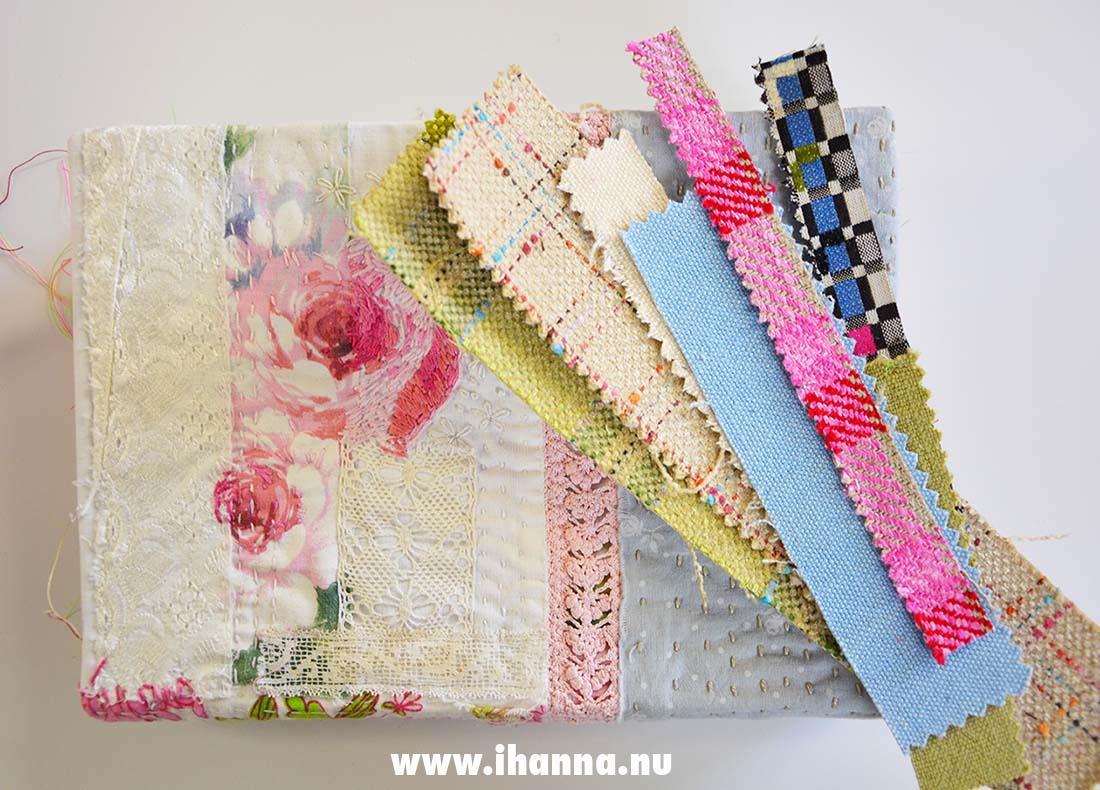 Designer Guild Fabric on the pages
I had a sample book of fabrics from Designer's Guild that I cut up and used strips of in this journal (and two more coming to the shop, will first be announced via the newsletter as all journal releases are). Designer's Guild fabrics are designed by Tricia Guild, author of a couple of yummy colorful books on interior design and inspiration in general (I own Inspiration by her that is overflowing with happy images, the kind of book I wish I could make yearly for all of us). Well, back to the fabrics in this sampler book. They're all glued to paper, so they were just perfect to sew onto the pages of a journal.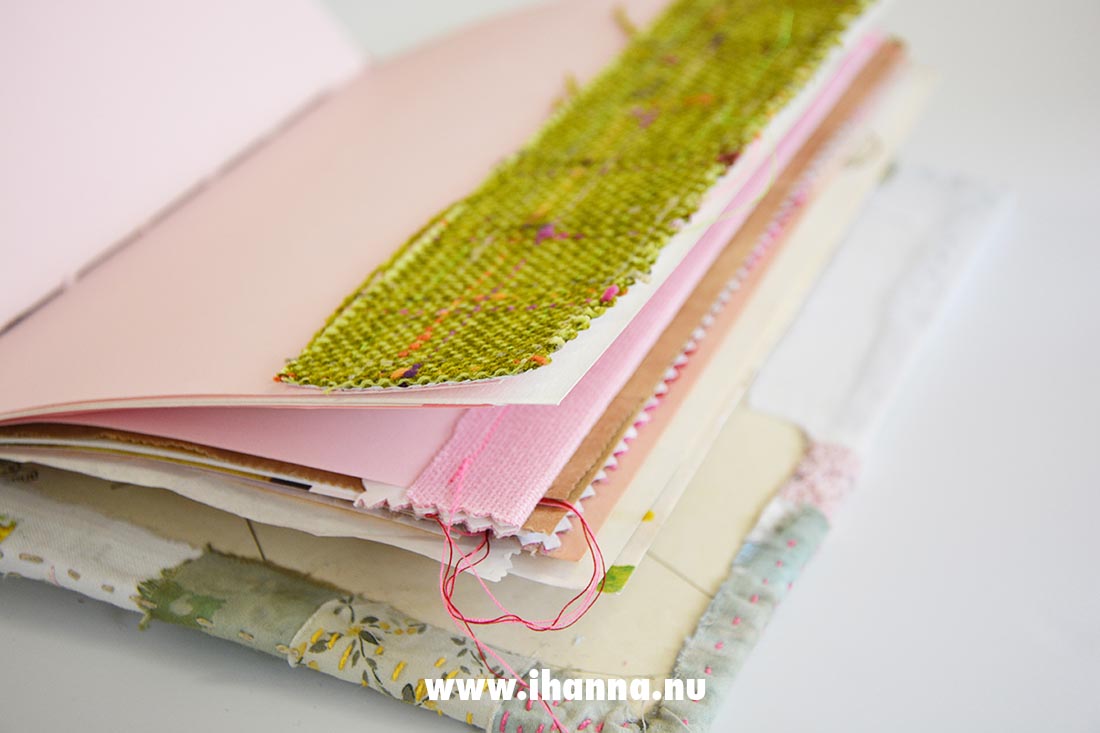 I am usually bad about remembering that you can use fabric scraps inside a book, mostly because in my mind paper and fabric don't mix well, but when I do mix them I find it gives me new impulses and ideas. And I have seen so many great artists on instagram and youtube that mix the two in wonderful ways – so I am inspired to keep experimenting with fabric and paper ideas.
Fabric on the cover of a paper journal like in this case. Fabric sewn to the pages of the journal. Paper sewn onto embroidery. Hand sewing on the surface of paper. And so on. There are so many things to experiment with and trying, right? The sky is the limit, or your imagination.
I still remember years ago when I first took papers folded for a travel journal to the sewing machine and started sewing on them with zigzag and straight stitch. It was amazing and so much fun! I was inspired a lot by Mary Ann Moss' journal making that I saw everywhere online back then,  Remains of the day (REM). I never took that specific class, but still read her blog Who remembers those days?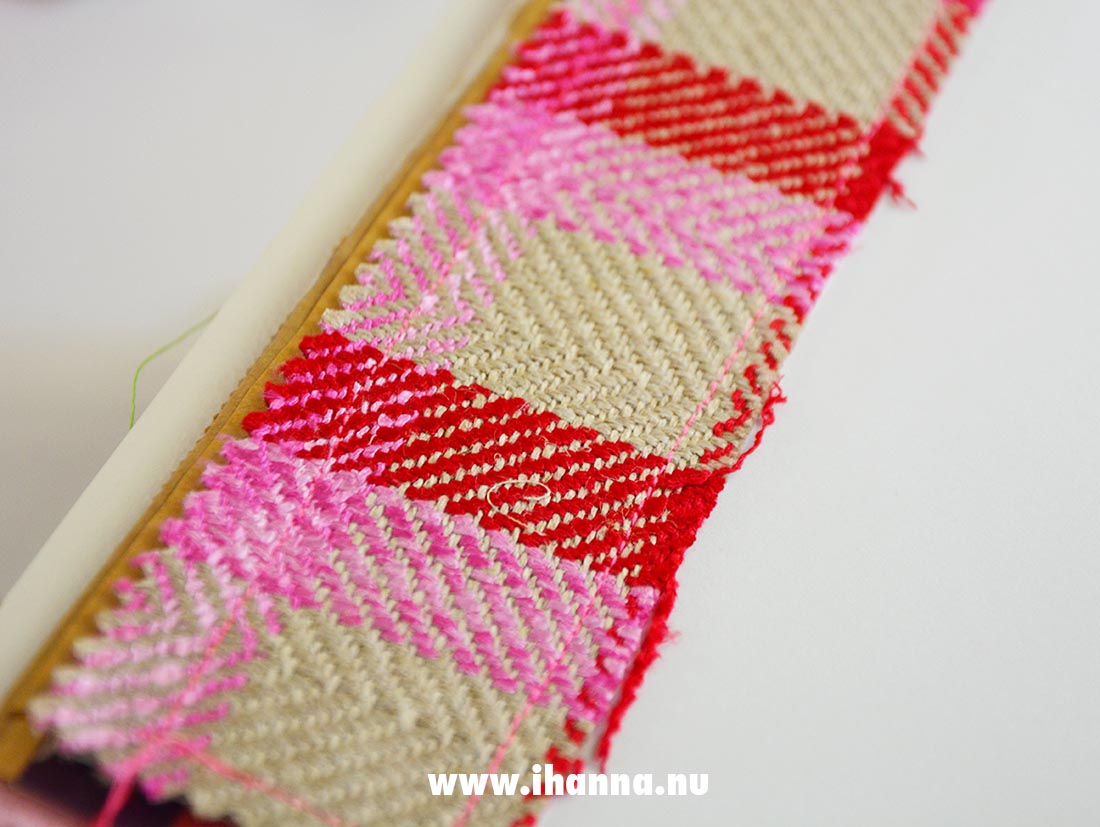 I sewed the Designer Guild fabric strips (all backed with paper from that swatch book) to the edge of the envelopes, and I think it looks so awesome! I love the green and pinks of these fabrics so very much. Here are a couple of the pages in the Summer journal before I start working in it:
I absolutely love the look of the sewn pages, with some neon pink threads hanging out over the cover. The pages became very thick at the outer edges, so to accommodate that I made the spine thicker than I usually do (it is 4,5 cm wide). But sometimes it's fun to do something different, to try new sizes or materials.
Nothing special is happening this summer, but at least I get to fill this baby up.
Do you have a summer project or a summer journal?