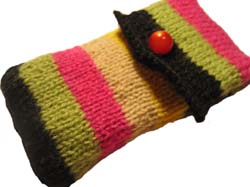 Out of the gauge swatch I made before starting on the very long sock I made av striped accessorie that will be great to flash around when wearing the socks.
It's my first cellphone cover! Now my old cellphone won't be cold.

Some more pic's on this little home knitted cover: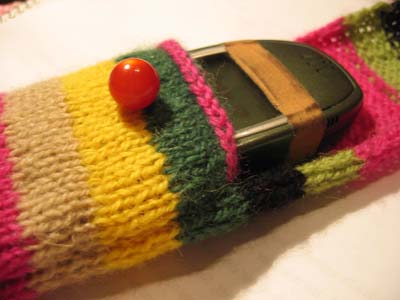 My cellphone is peaking out of it's cover. Better keep it closed, that cellular is old and ugly.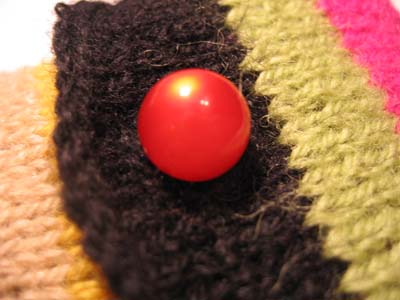 Found this button in a box of buttons that I bought on a flea market this summer. Most buttons in that box are brown and plain, but this little round one was a hit!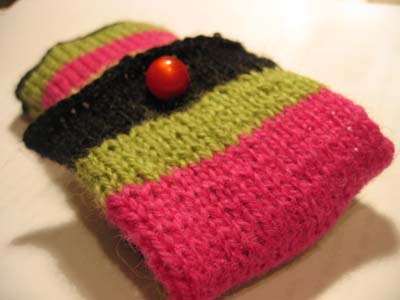 I like the colors!