Today I'm sharing a post-card video that I'm rather proud of. In it you'll see everything from me painting post cards to printing and cutting out the backsides. I hope you'll like the video, as well as the tracker I made for you guys!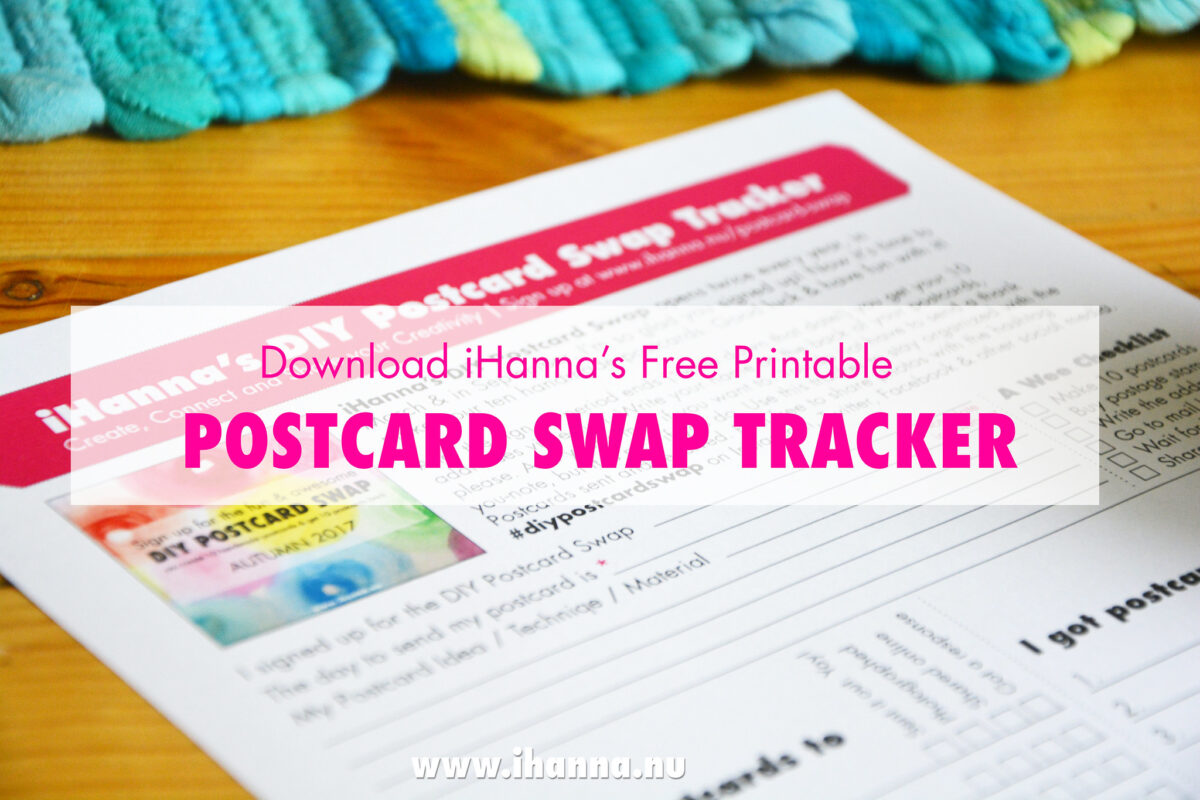 Well, the tracker is for those of you participating in the DIY Postcard Swap I host, and yes you can still sign up and have time to make your postcards.
I designed a fun one page Post Card Swap Tracker with hope that participants will enjoy it and find it useful to keep organized. It's easy to just print and fill in. I explain a bit about it in the video below, which is the second video I made this week!
The first one you can watch here, it's about the fab Art Journal Le Jardin Lime that I'm giving away. Please join the giveaway in one or all the ways there is to enter. And don't forget that by sharing the swap or the giveaway on Instagram you're also entered, which I know some of you already did. Thank you!
iHanna proudly presents the DIY Post Card Video
In this my second video, complete with voice over and all, I share a bit about my process of making postcards. It's kind of similar to what I've already blogged about in the series Making postcards from Scrath (part 1, part 2 and part 3), but not as detailed and this time in moving images.
Well without further ado, here's the postcard video of the Year (!):

Mail Art Postcards by Studio iHanna on YouTube (click the link if you can't see the video embedded here). Please leave a comment on YouTube if you can, it helps this inspiration reach more peeps over there. Or leave me a comment below and let me know how you collect and store your postcards for example. I've got mine in a cute DIY binder.
More Post Card Inspiration
I've hosted the swap for years and made mail art a long time, so there is a lot of inspiration in the archives of this blog.
All post card inspiration, resources and downloadables can always be found here on the home page of the swap, as well as the FAQ.
Download the Post Card Swap Tracker
The main reason to use the tracker is if you want to keep track of who you send postcards to, if they write you back (just remember it's not obligatory to e-mail a thank you note, it's just a very nice thing to do *hint, hint*) and who you get postcards from this year.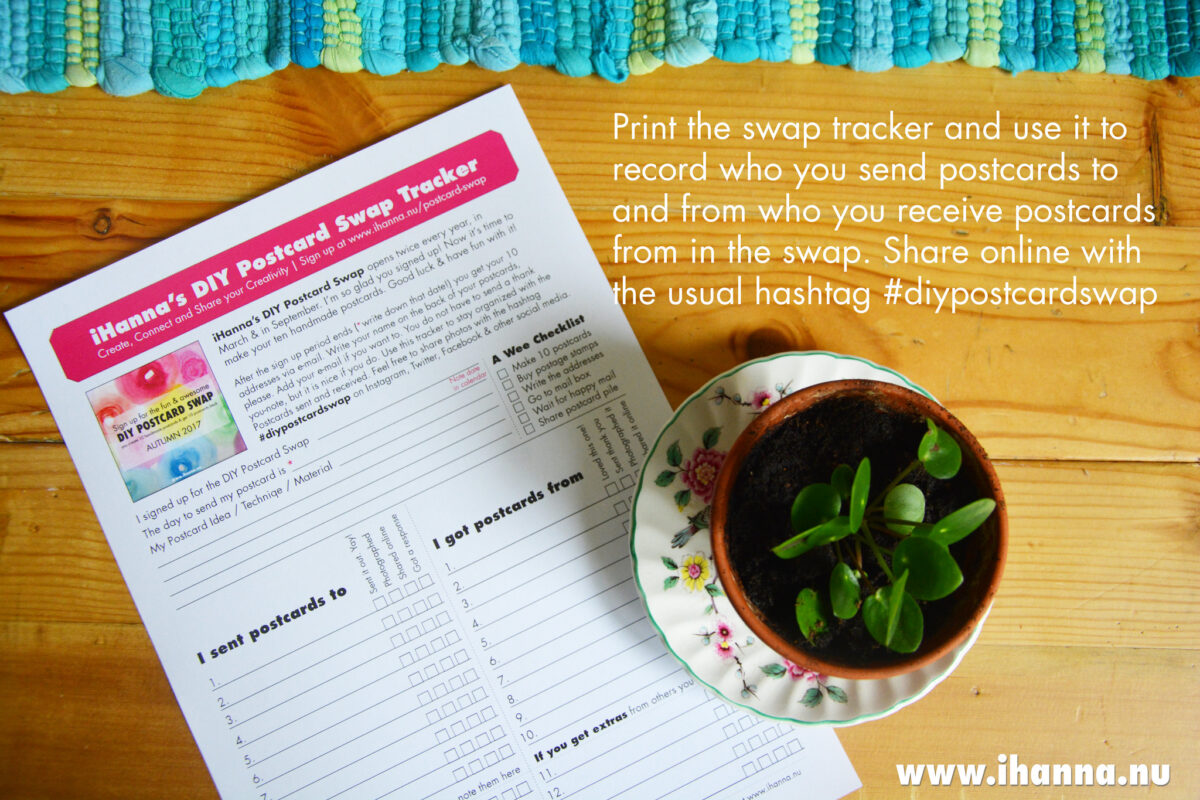 Updated version: Download the DIY Postcard Swap Tracker?- the 2021 updated version that you can fill out on the computer before printing
Download the DIY Postcard Swap Tracker here – print a copy and fill out the name of the swap (fall or spring version) and the date when you should check your e-mail for your 10 addresses and then send them off. I think it's pretty self-explanatory but if you have any questions I will be happy to answer them below or via e-mail, as always.
You'll know exactly how many you get, sometimes you sadly get less than 10 postcards back.

Happy weekend my dears!