I have started working in the pretty journal that I showed you in my last video. Yay! Finally, right?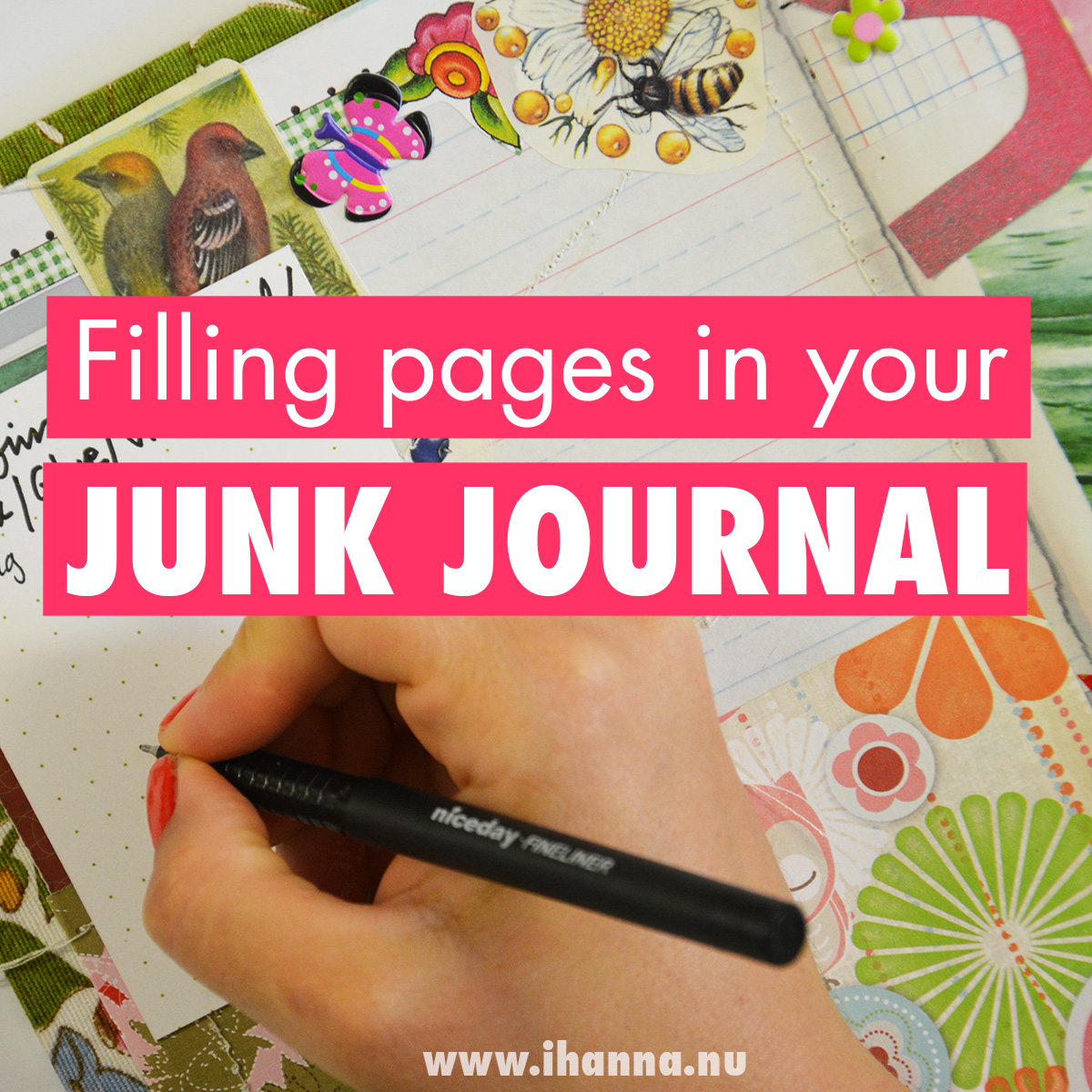 This is an Art Journal/Junk Journal that I bound together a few years ago. I will try to "fill it up" before the end of the year, but it might take a bit longer than that. I am slow because I want to film the process for your guys and share it here.

In today's video you'll see me working on several spreads at the same time – because that's how I roll. I hope you enjoy watching me junk journaling…
I used to have strong opinions about the term "junk journal" a few years ago when it became popular, but now that I'm used to it I've decided to embrace it. I'd love to know your opinion on it? Do you prefer Art Journal – or another term – for the book you're working in? I think of "junk journal" as something with different pages, but to me it could just as well be just called Art Journal. They're kind of the same, right?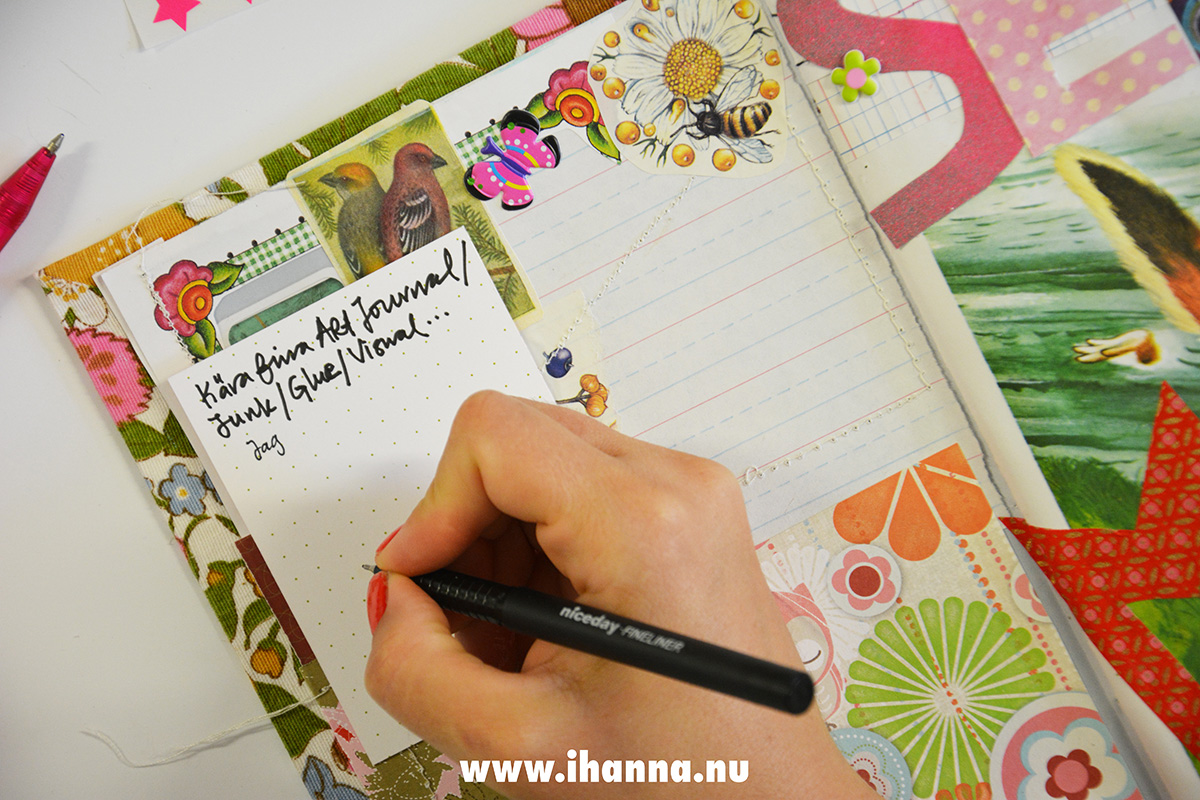 Anyway, what ever term you're using to define your journal it's filling it and working in it that's the most fun, right?
So let's get to that part straight away.
Junk Journal Process video
You might want to check out the flip-through video of this junk journal before I started working in it (here, but otherwise here's the video:

If you can't see the embedded video above click to view Junk Journal PROCESS: It's okay to start over! on YouTube and while there feel free to hit Subscribe if you want to be alerted when I post a new video there.
I think I often work like this even when I'm not filming. First doing some collage, then adding a bit of paint and saving the journaling (writing) part to last. It's like the cream on the cake, don't you think?

Have a great day!
PS: You can still sign up for the DIY Postcard Swap Fall 2019 – don't miss out!