I am pleased to announce the first handmade postcard swap of the year: It's called iHanna's DIY Postcard Swap and it's awesome. I will arrange two swaps this year as usual, one starting today for spring happy mail, and one later in the year, so that you can get some handmade postcards in the autumn too (or vise verse if you're on the other side of the world from me in Europe).
It's easy to join, and everyone is welcome to participate in this international swap and mail art event. You create 10 handmade postcards and send them to 10 people whose addresses I will e-mail you in about a month. Then after the deadline to send out your own postcards, you will start to receive handmade postcards from 10 other people, in different styles and hopefully with happy bright messages!

If this sounds like something you would like to be part of, please read more on the information page and sign up today!
Last day to sign up for iHanna's DIY Postcard Swap is 21st of April, 2017, and the week after that you must have all your postcards sent out!
Free postcard template
Here's an updated version of the postcard template /backside just for you.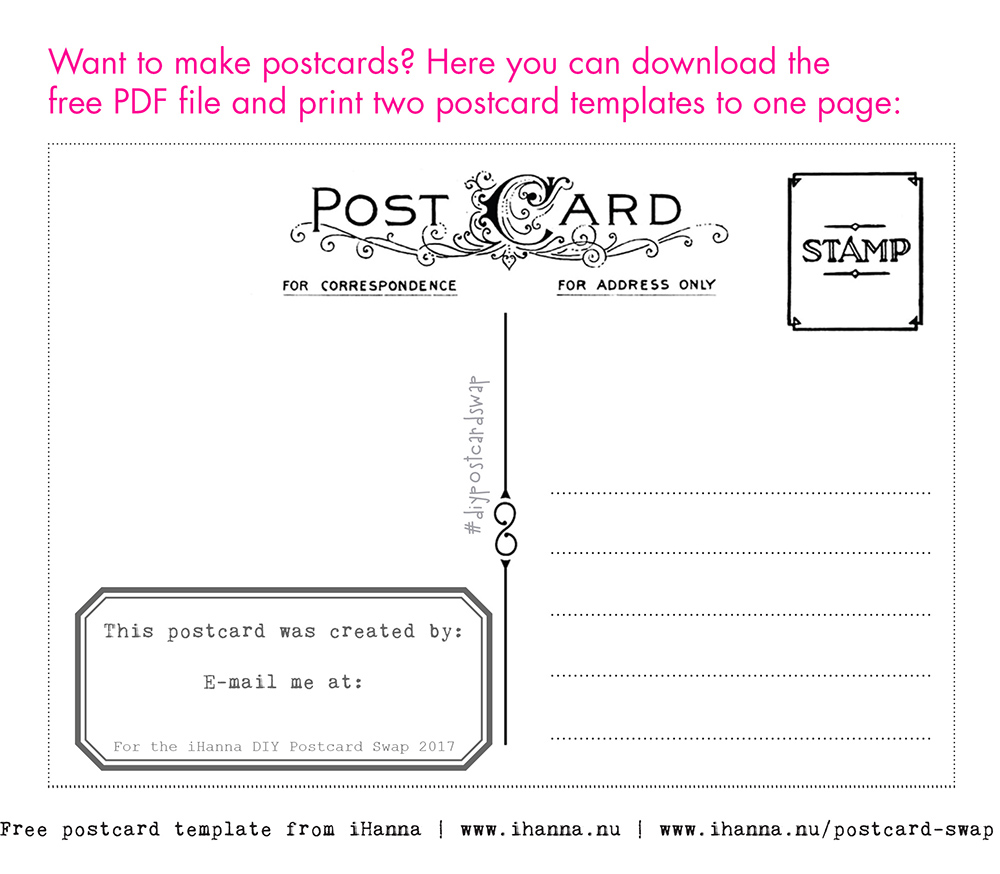 If you have comments, questions or suggestions, please post 'em below! Or any hurray's – that's appreciated too. I'd love your feedback on the DIY Postcard Swap, my annual mail art project that keeps growing every year.
xoxo
/Hanna
PS: Feel free to save this image below to your phone or computer and upload it to your instagram account: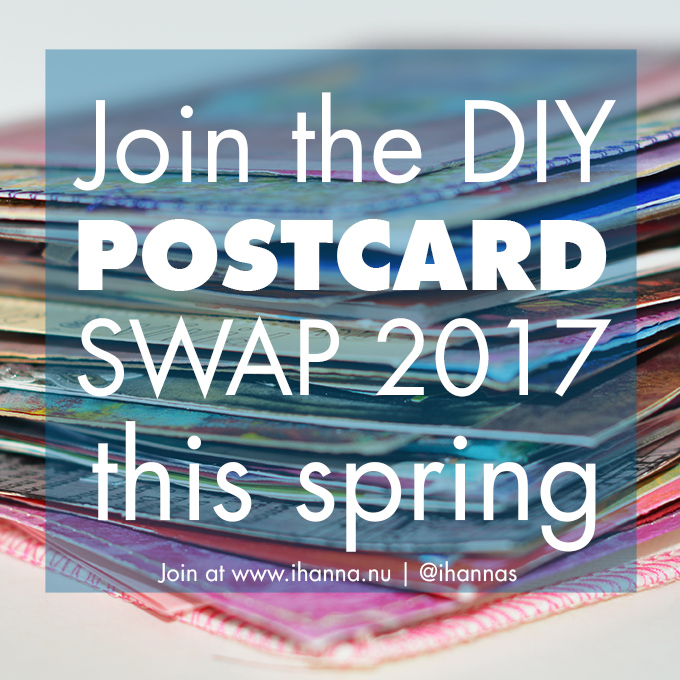 Tag it #diypostcardswap and tell your friends that they're all invited too, because it's an international swap. The more the merrier, right? I really appreciate your help in spreading the word about my swap. I'd like to invite the world, but my reach is not that big you know.