Last entry was about my pink tote bag in crazy quilting. I also mentioned that my mum used the same pattern and made it in her favorit color blue. Here is some pictures of her tote bag: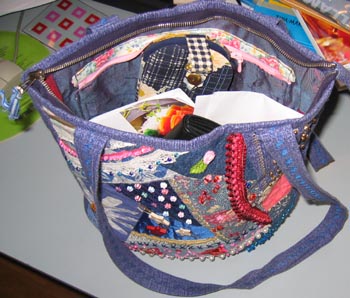 The bag from the top, showing the zipper she sewed on and the cool pockets inside. Hers is more usefull than mine, more practical and smarter, but on the other hand – she has been sewing about 30 years longer than me!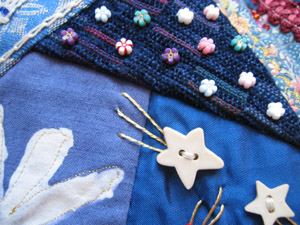 Starbuttons and different kinds of flowerbuttons and blue fabric of course.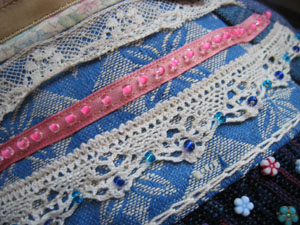 White lace and glass beads in different colors.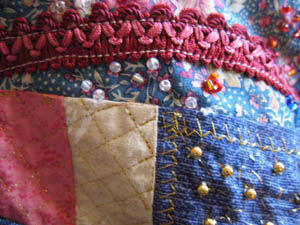 Machine embroidery with gold thread.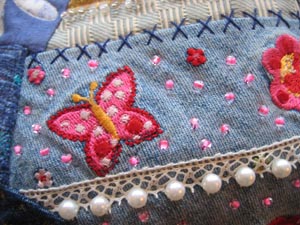 A pair of small jeans have been cut up and used on this bag.


The complete view of the tote bags front: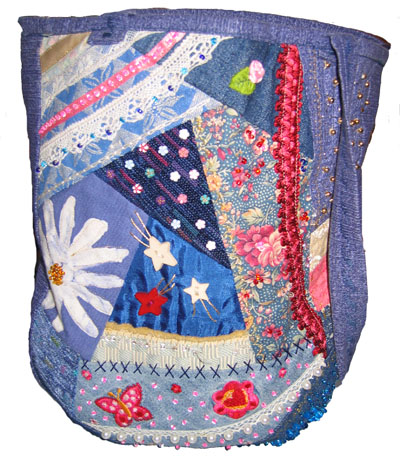 Isn't it great?