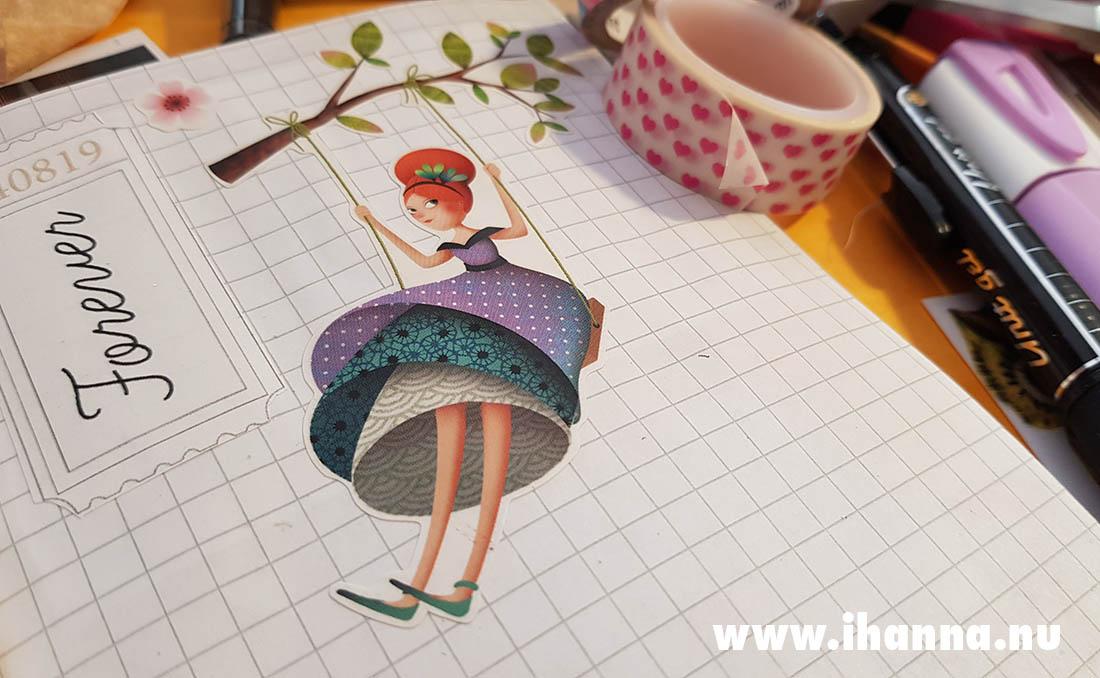 What's on my desk is the crafter's version of YouTube's "what's in my bag" I guess. And all I can say is: my desk is always messy, except maybe when I'm on vacation which hasn't happened this year of course.
But for the curious, who wants to know… here's a photo of the state of current mess, I mean affairs…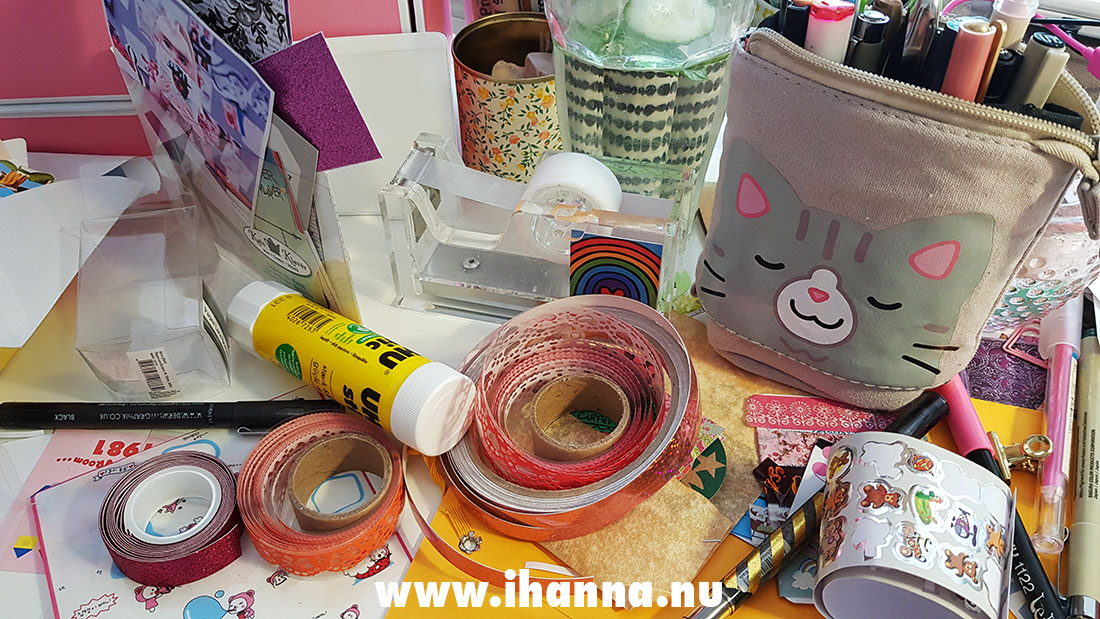 Things glued in, things that shall be glued in – always piling up. Tape, stickers, scissors, ephemera, pencil case, tape holder a glue stick (of course!), pens and cups of more pens in the background…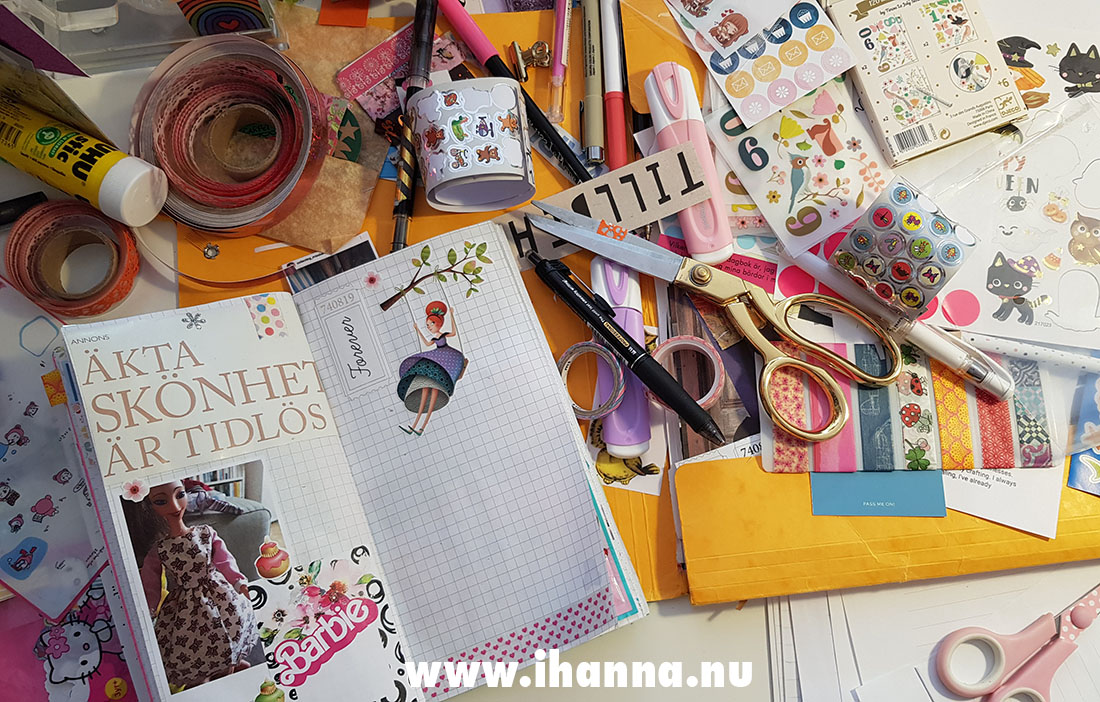 ńkta skŲnhet šr tidlŲs – real beauty is timeless.
Wishing you a great day.
Oh yes. All swap e-mails have been sent out, contact me if you can't find yours (although I am sure I've sent it out so I don't mind at all if you write me nicely). Me I'll keep trudging along on a book (that you can still pre-order it to get it delivered when it's freshly finished) I thought would be fun to create…