What would be the easiest and fastest thing to sew together? I guess a pillow case for the bed?
Just take a old pillow case that fits your sleeping pillow and messure your fabric againt that one, use your scissors and cut out the right size. Sew the fabric together on three sides and leave one side open to put your pillow inside it's new dress. Finished! A small piece of white and pink striped cotton fabric (that I got at a second hand store for about 10 SEK) was enought to make four cases!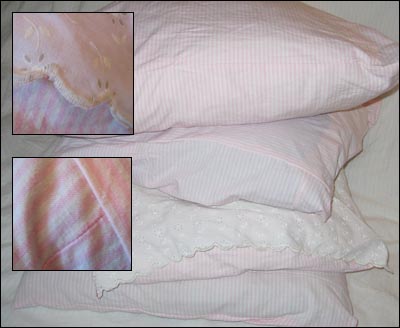 Mmm… Shabby chic, romantic and cute at the same time, right? And heaven to sleep on.