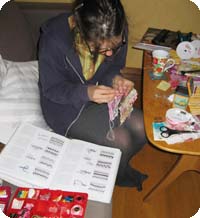 Since I recently was mentioned by Sharon in her great blog with lots and lots of great links, In a minute ago, (and yesterday again by my favorite surf queen Tuula – thanks!) I thought I'd update this blog of mine with some more pictures of crazy quilting, even though I haven't made any new stuff this month.
Here is some detail pictures of the needle book that I mentioned before (that I made for my mum in October), explaining how it works and looks inside: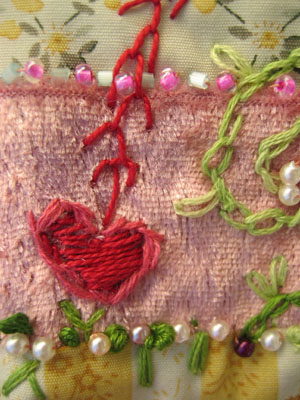 I really like this detail, and call it "My heart on a twig", a embroidery that came into my head when sewing on the needle book thinking of my mother.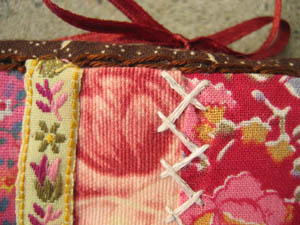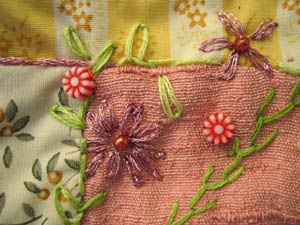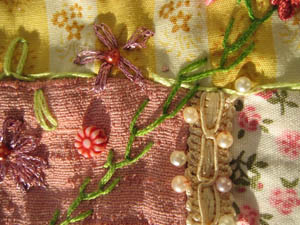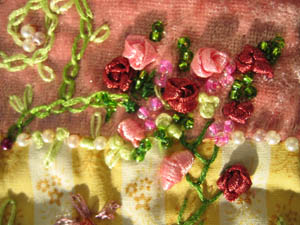 A bouguet of rose buds made by thin satin ribbon (3mm) and embrodery.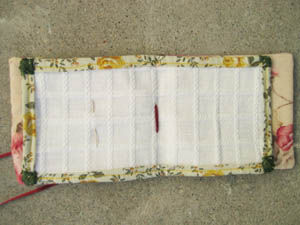 Here you see the needle book wide open showing the white fabric, a loose weave that makes it easy to put the needles in a row.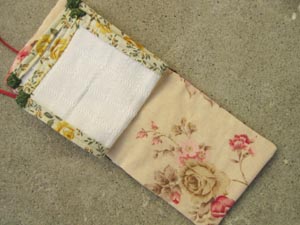 And here I have folded the needle fabric together to show the lining of rose fabric (my favorite!).