Art journaling in a stressful world. Tune in yourself, tune out the world. It sounds lovely, doesn't it? But I can't always do it. I recommend it to anyone who can do it, but it's not always easy.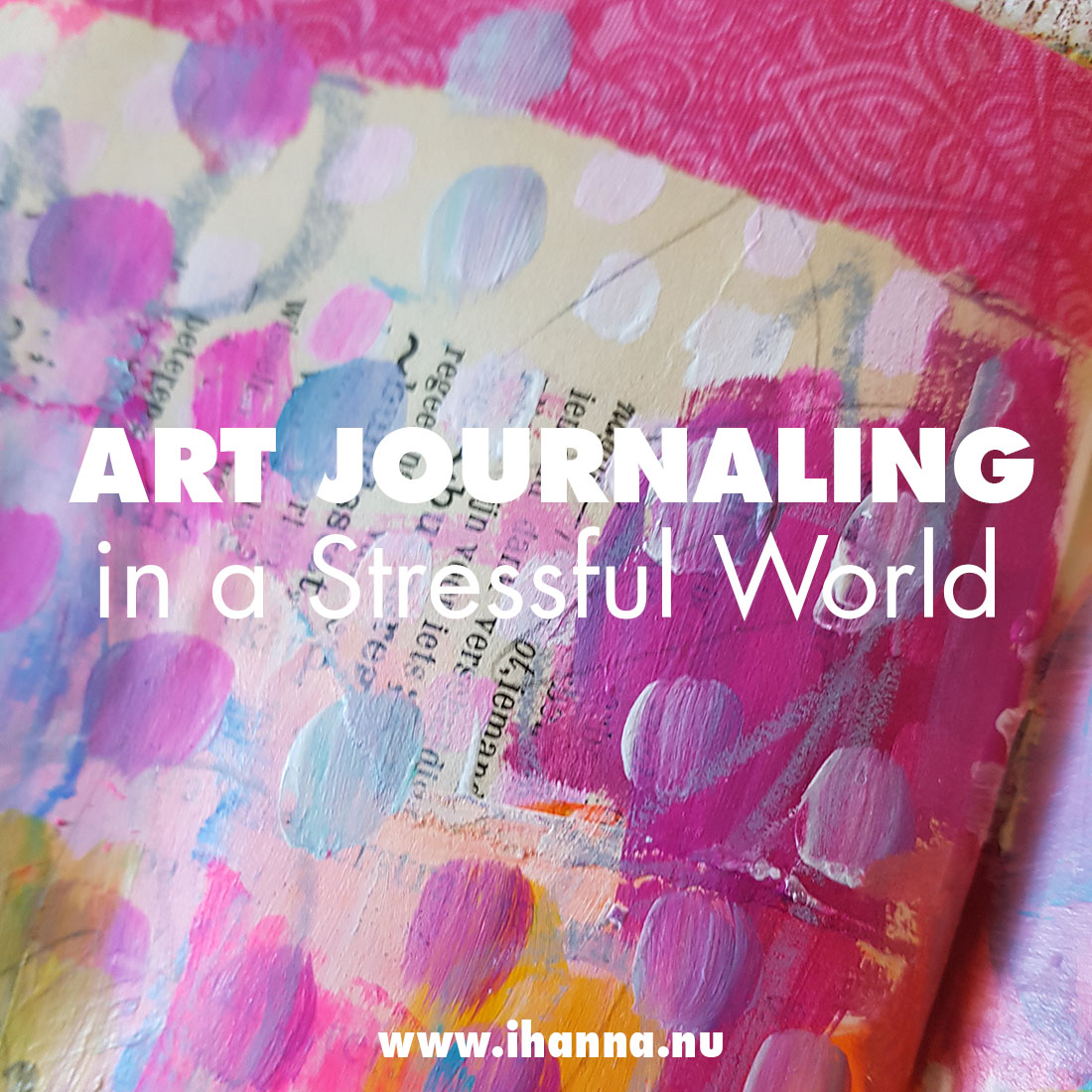 It's hard sometimes to do any kind of art. The world gets in the way, or your own thoughts…
For me, I overthink things, can't find my grove, scroll the feeds, can't find the energy to clear my desk or forget how de-stressing art journaling can be. Or I get caught by the horrors of the News. I binge watch tv-series all the time, thank you Netflix I love you I hate you. But I am the first to admit that when I do sit to do art journaling for real, it's good. It relaxes me, makes me forget my monkey brain and tune into color and beauty.
That's why I would recommend anyone to try it out, for a few times at least. In today's video I use acrylic paint, but you could doodle, draw, collage, sketch, play with stickers or mark making. Anything goes, just as long as you do it.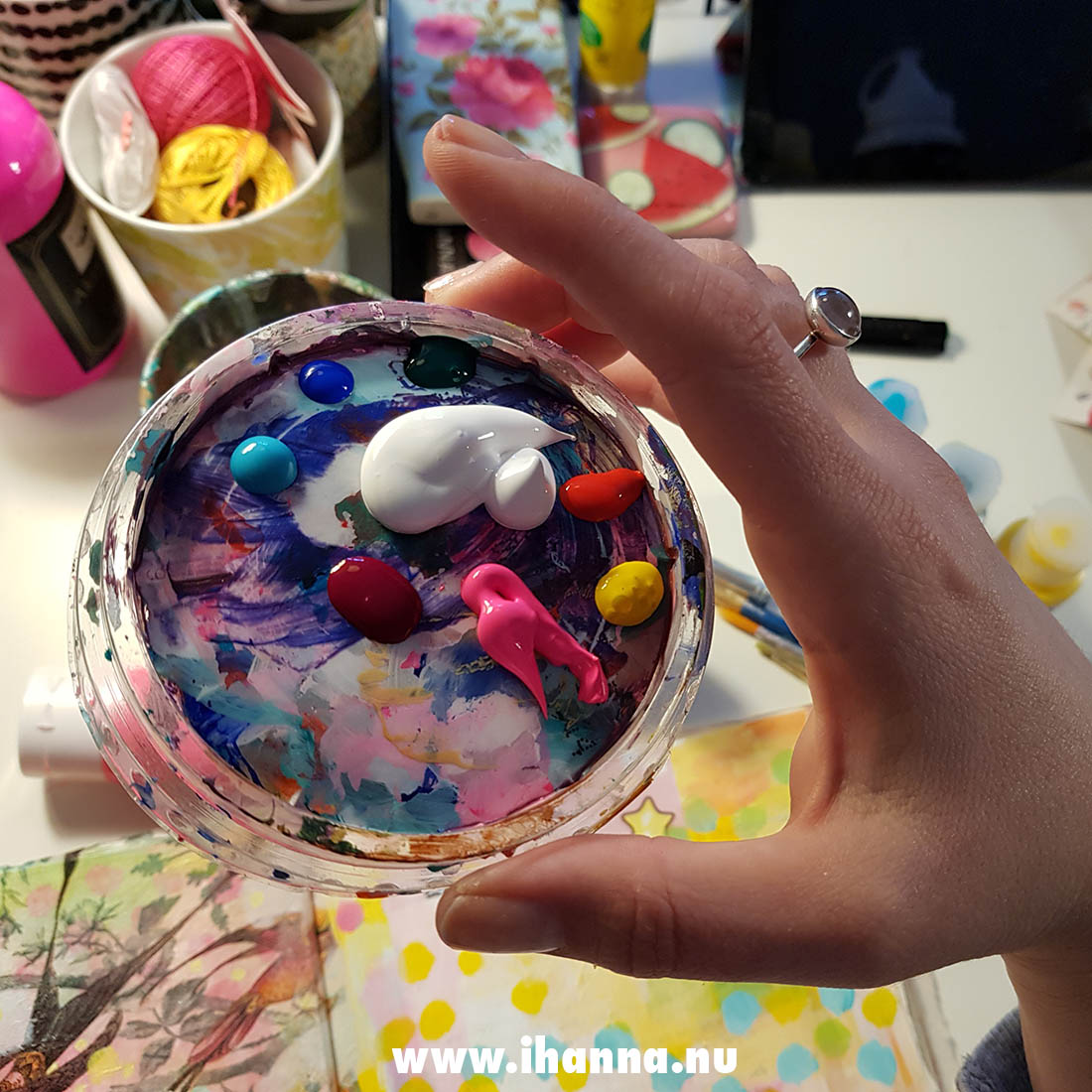 I doubt I could've used art journaling as a de-stresser when I started with it many years ago, but these days I have my ways. I like to poor up a few favorite colors and just "go to town" with abstract painting. That, or a cut and paste session. If I am lucky, I get into a flow state and forget about time. If not, it's still not a time waste. Art never is, right?
Art Journaling Painting Video
I filmed a session of me painting in my altered book Boken till dig (the book to you) that I wrote about when it was new and unused. It's since filled to the brim and finished. I will share a blog post about the finished book another time. But for now, let's paint and Not Think.

If you can't see the embedded video click here to watch it.
Art Journaling can be an escape from a world that sometimes is too difficult to handle. Too dark, too moody.iHanna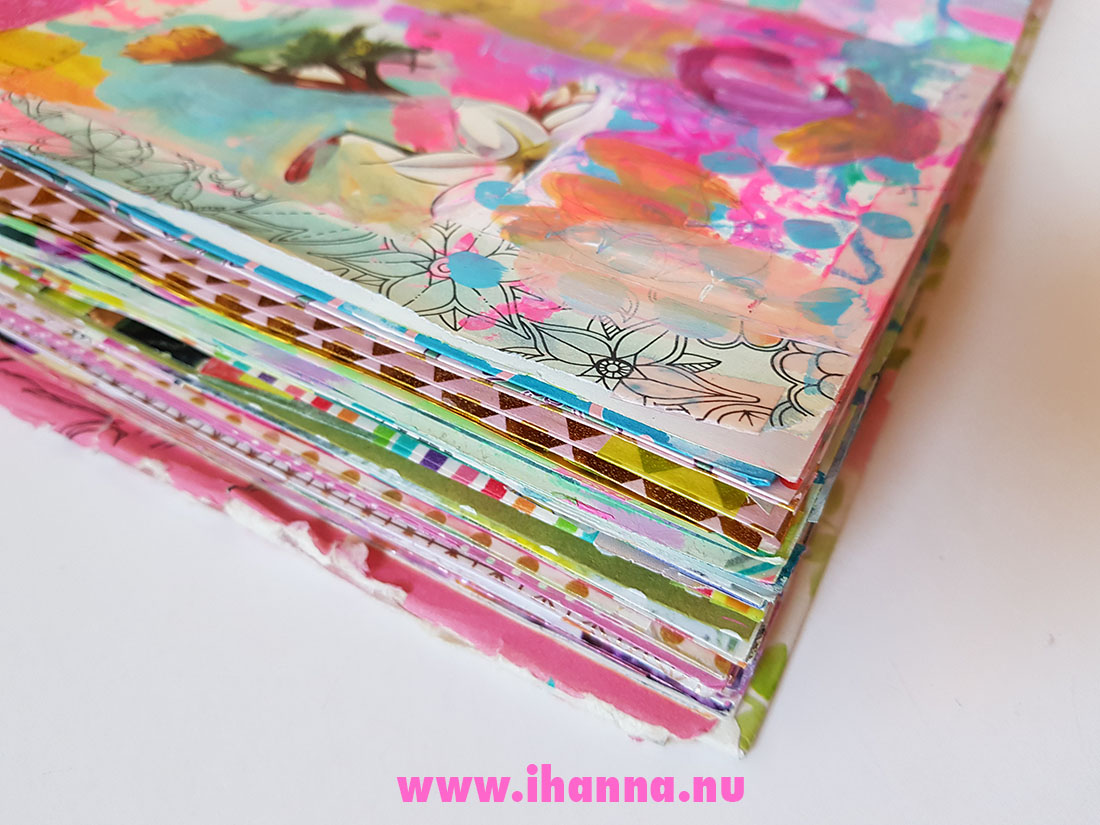 Love the many gilded edges of this altered book.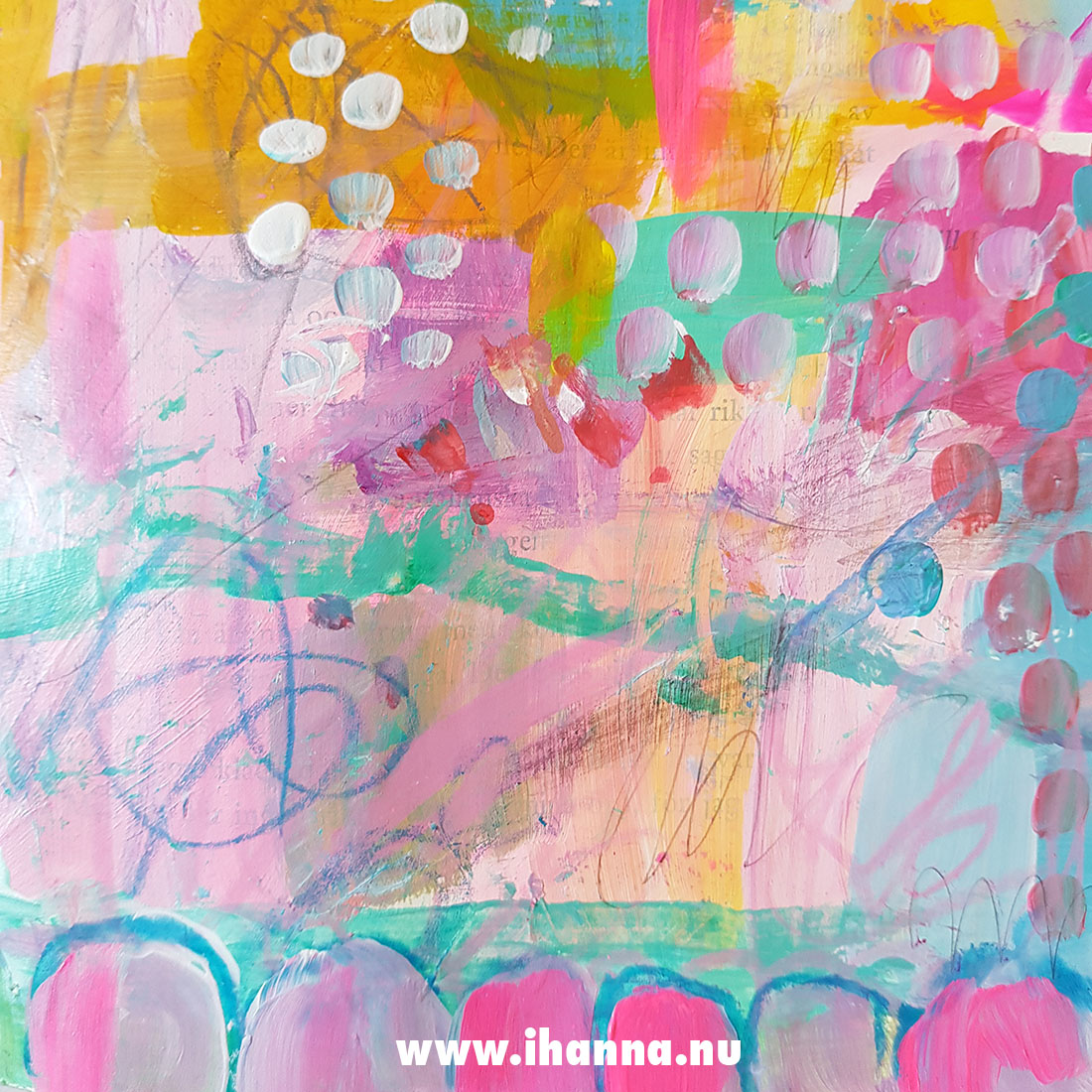 Mixed media in altered book / Art Journal detail.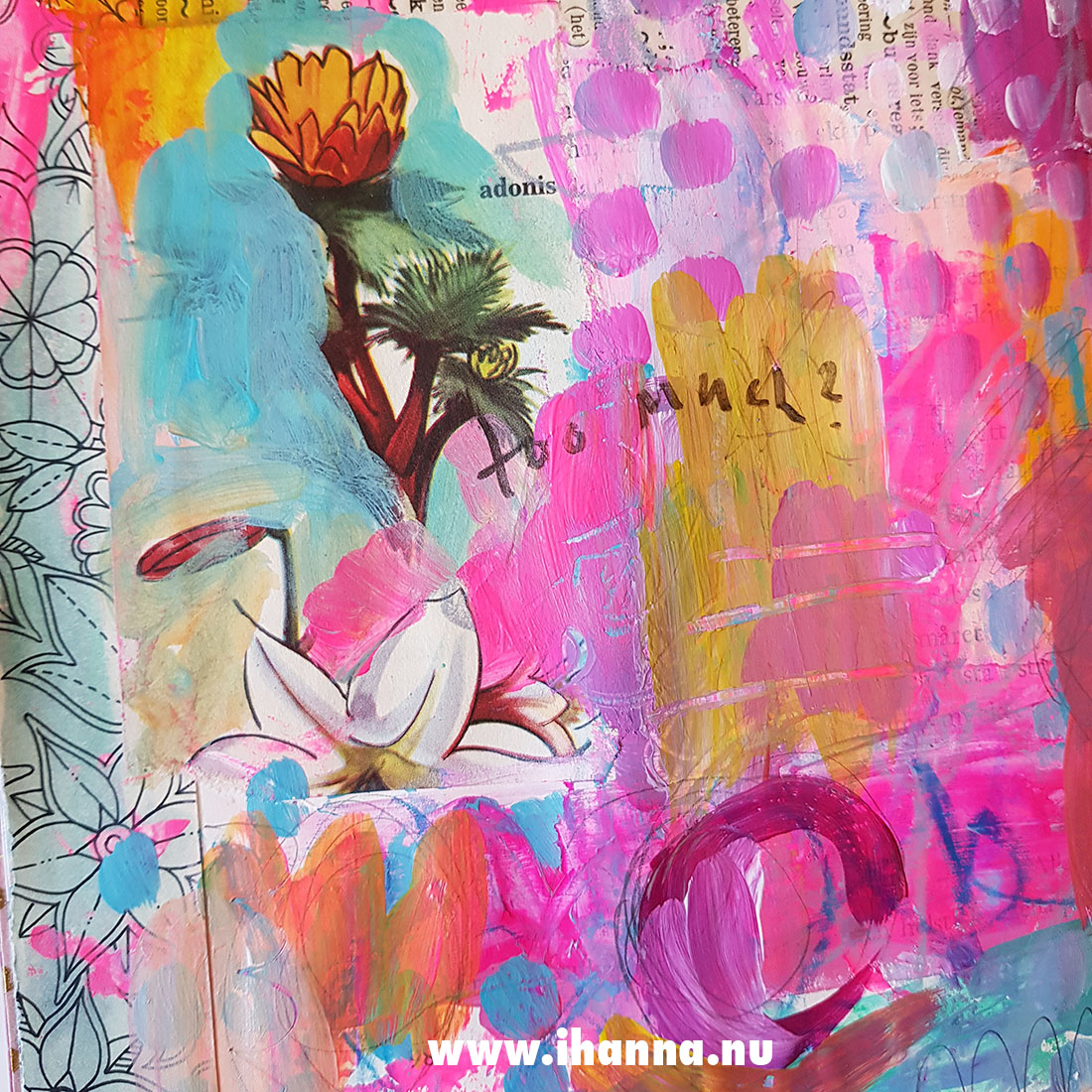 No, never too much colors, or too much paint or too much anything. Just enough. Or?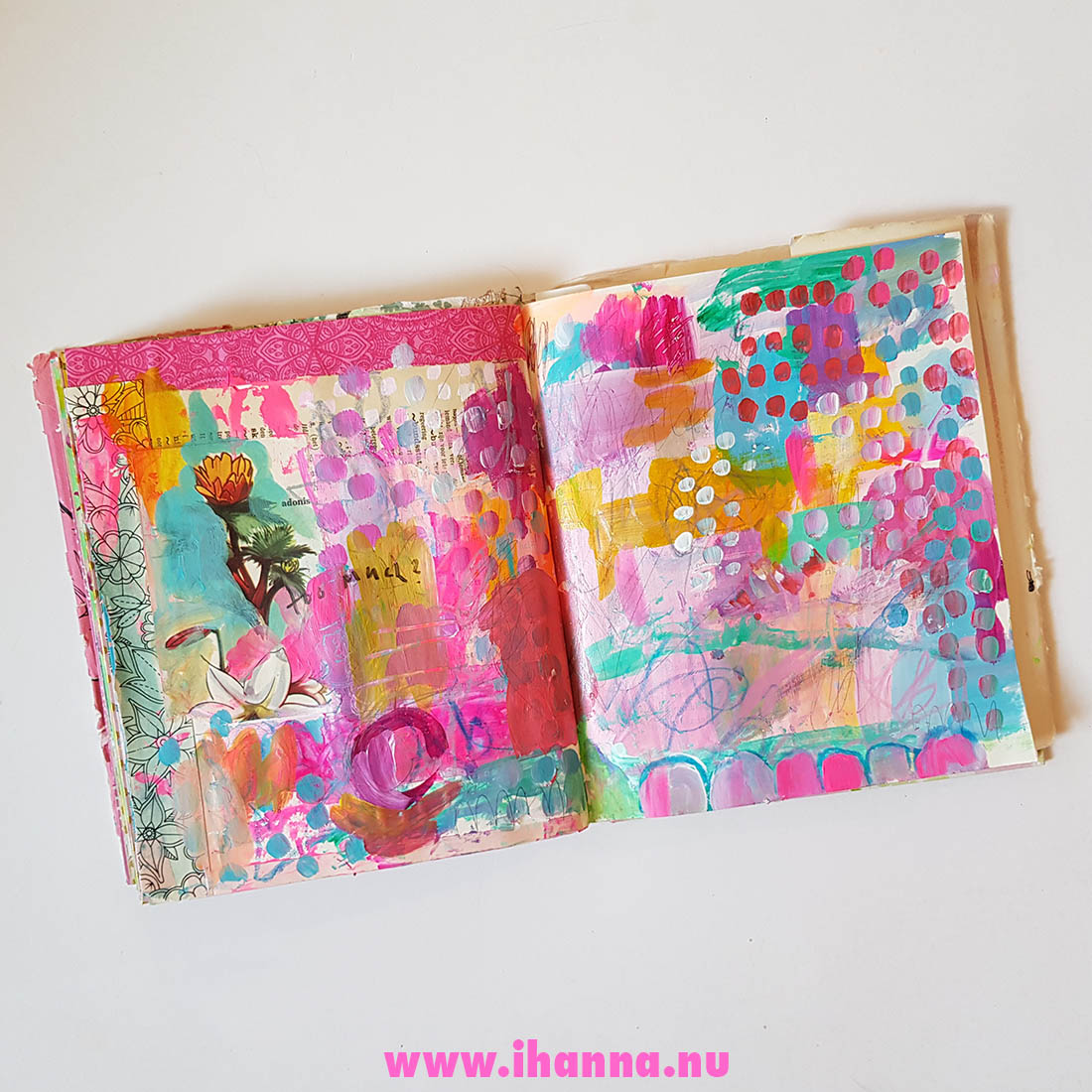 Wishing you all the best.
Let me know in the comments what your best de-stressing habit is? Do you art journal too?