This year I will be posting the epic and awesome monthly link post in the beginning of the month instead of the last weekend of the month. It's because the links will fit for the month a bit better than in retrospect… That's why the February one is already here!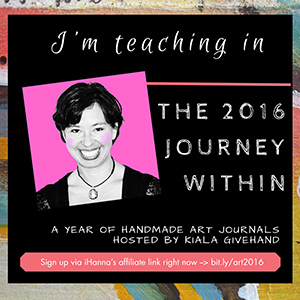 My theme for this month is centered in self-love, so the theme of the links in this post is also mostly about that topic: self-love and self-compassion! My mantra will be: I love myself. I take care of myself. I will not let my brain say bad things about me anymore. This has been on my mind for years now, but I'm thinking about it even more right now – as the theme for the bookmaking workshop The Journey Within this month is actually Self-Love and Intentional Living! And I'm one of the guest teachers, so in my art journal class I talk a bit this a lot. More about that soon, but for now, a link love post perfect for Valentine's month!
With the monthly post Inspiration en masse I bring you a lot of inspiration in just one post, and I hope you get ideas, inspiration and sparks for change here. We talk about self-love and how important it is, but this month it's time to ask yourself, for real: Do You Know How to Love Yourself?

Louise Hay says, in her article Do You Truly Know How to Love Yourself:
To me, love is a deep appreciation. When I talk about loving ourselves, I mean having a deep appreciation for who we are. We accept all the different parts of ourselves—our little peculiarities, the embarrassments, the things we may not do so well, and all the wonderful qualities, too.

We accept the whole package with love. Unconditionally.
Feel the Self-Love

The Lively Show #100 – is about Elizabeth Gilbert on curiosity, epic self-compassion, and of course, creativity! Have a listen!

Podcast: Taking Care of Yourself – interview with Karen Walrond at How She Really Does it

How to love mindfully – a blog post inspired by the buddhist monk Thich Nhat Hanh. He asks:
Because we feel empty, we try to find an object of our love. Sometimes we haven't had the time to understand ourselves, yet we've already found the object of our love. When we realize that all our hopes and expectations of course can't be fulfilled by that person, we continue to feel empty. You want to find something, but you don't know what to search for.

The person you really need to marry on YouTube with Tracy McMillan, who is a television writer (Mad Men, United States of Tara) and relationship author who wrote the book Why You're Not Married… Yet.

The Space Between Self-Esteem and Self Compassion: Kristin Neff talk at TEDxCentennialParkWomen on YouTube

Self-Compassion Guided Meditations and Exercises – download a few mp3-files and meditate with dr Kristin Neff
Radical Self-Love: A Guide to Loving Yourself and Living Your Dreams by Gala Darling

Spirit Junkie: A Radical Road to Self-Love and Miracles by Gabrielle Bernstein

Gala Darling with her radical self-love ideas, has a new-ish book out: Radical Self-Love: A Guide to Loving Yourself and Living Your Dreams – I think that every teenager girl you know should read it, and maybe you need it too (my review will be published soon)

Colbie Caillat's song Try is not only awesome and comforting, it's a great video too, with a great question:
Wait a second,
Why should you care, what they think of you
When you're all alone, by yourself
Do you like you? Do you like you?

You don't have to try so hard
You don't have to give it all away
You just have to get up, get up, get up, get up
You don't have to change a single thing

You don't have to try so hard
You don't have to bend until you break
You just have to get up, get up, get up, get up
You don't have to change a single thing
Do you have any tips for other songs that is more of a love serenade for yourself than for a man? I'd love to hear 'em!

Another challenge for this month is Enchant Your Everyday – A Month of Loving the World, with Vanessa Sage
And for fun
And a few other fun reads for you:

Battle Ready: The Symbolism of Black Eyeliner – a whole article on my favorite kind of makeup, what's not to love! Quote:
If lipstick forces people to consider what the mouth does — kissing, smiling, sex — then eyeliner forces people to consider your soul, but framed in a certain way.

Why You Should Be Tracking Your Habits (and How to Do It Well) – extremly trendy right now, to track all your habits, especially the good ones you're trying to cultivate

St Teresa and the single ladies – a rather interesting read about "coupling up" – or not

How to Hygge – or: 29 ways to actually enjoy winter

Your iPhone Is Ruining Your Posture — and Your Mood – a good reminder most of us do need these days…

The Power of Confidence – a free e-course by Tara Swiger on Biz Confidence. I'm all signed up. How about you?

Rock Your Handwriting Challenge – do not underestimate the power of handwriting, especially your own. Join the #ROCKYOURHANDWRITING on instagram and learn to love your own handwriting

October's Inspiration en masse was named Everyday is a good day when you paint, November's Big Magic, December was all about Setting Goals and January was titled A Year of Making– check 'em out too.

Also feel free to like and follow Studio iHanna on Facebook for even more inspiration there – all year long. And I'm iHanna on Pinterest too – follow all my boards there, especially the love-centered ones Blog Love and Craft Ideas 4 Love (with loads of heart-ideas).
Wishing you a beautiful February full of love and compassion!
See you around.