Dagmar, a grandmother I know, turned 90 years old this weekend. Her eyes are too old to do crafts any more – other then baking an occasional cake for her children, grandchildren or great grandchildren. But behind her she has an entire life of craft.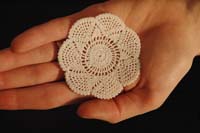 We made photos of some of her stuff and displayed them together with pictures of loved ones on the party. Here are some of the things she's made in her life.
This is a little coffee cup mat that she crocheted when younger. I think it is so beutiful.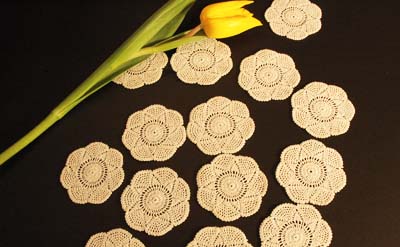 She've made sets of 12 of these to all of her children. She has 7 children!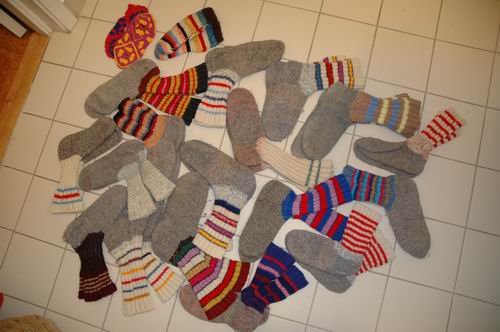 And this is a display of some of the socks she had been knitting over the years. I guess this must be mere fraction of her thousands of socks.