Go on to create other stuff to keep the momentum going, that is one idea, and read iHanna's past blog posts to find inspiration…
When it comes to the swap, here are some fun things to do:
Snap a few photos of your own postcards before you sent them out! Then feel free to share them online, so that others can be inspired (and maybe impressed) by your cards.
I suggest first sharing a picture of your entire pile, before the swap closes so that your friends could find it and join too. Tag me on instagram @ihannas and use the hashtag #ihannaspostcardswap – and other #mailart tags of course.
Then you can start sharing your individual postcard photos, one by one on social media. Tag them all as above.
After a while new postcards shows up everywhere, and it's super fun to see what everyone is doing. Scroll through the hashtag #ihannaspostcardswap on Instagram, and like and comment everything!
Our previous hashtag was #diypostcardswap but so many non-related images started to show up there that we've since stopped using it exclusively, but of course you can scroll through those images as well – you will find a LOT of postcards to be inspired by.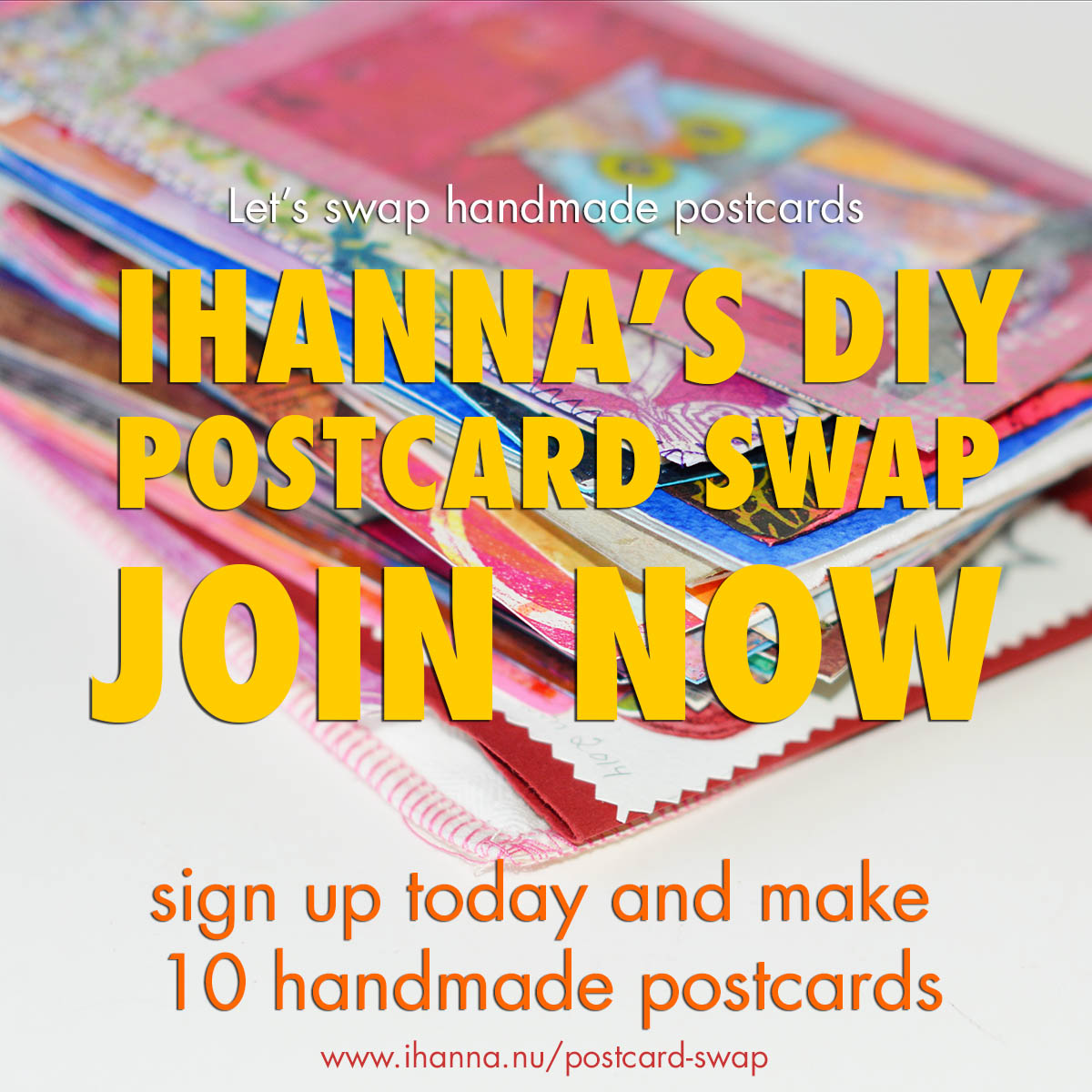 How to share this graphic
Click on the image above, choose "save image" either to your computer or phone – and upload it to where you want to share it. If it's on your blog could you please be sure to link it to this page (http://www.ihanna.nu/postcard-swap/), and if it is on Instagram please tag me @ihannas and hashtag it and all images of your postcards #ihannaspostcardswap – thank you!