Wanna take a workshop with Hanna Andersson, a.k.a. iHanna? Then you're in the right place. First workshop is ready for you right now, and more is coming this year.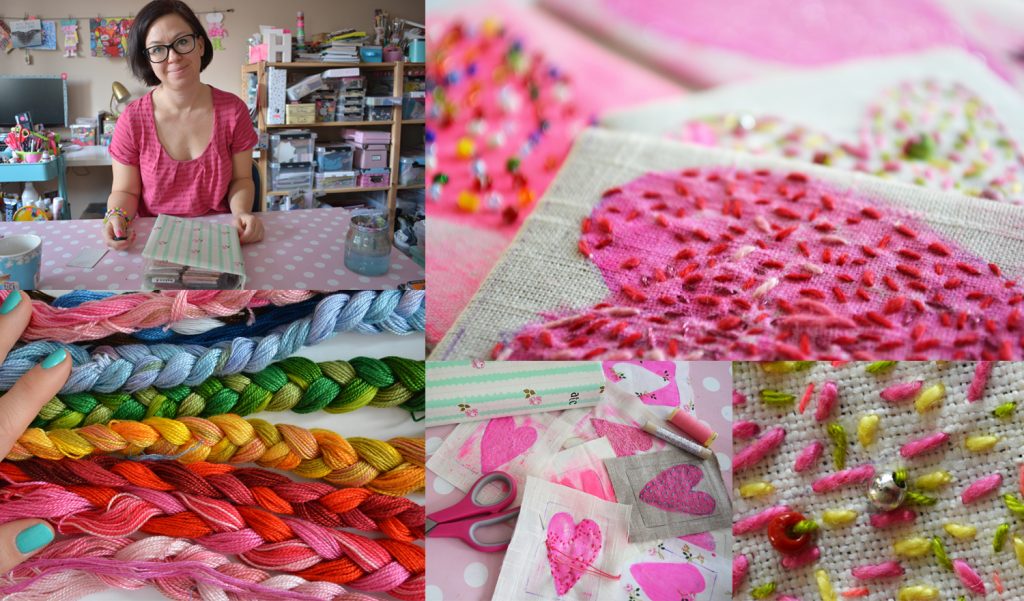 I, Hanna Andersson, have been teaching online for many years, but until this year I haven not hosted a workshop on my own. I am super excited to present to you my first mini workshop this spring! It is an embroidery mixed media workshop called Stitch with Love.
Workshop: Stitch with Love
In this workshop I, Hanna, will show you how to create an Artist Trading Card on fabric (it will be a miniature pieces of art), how to use free-form stitching, create mixed media embroidery by painting the fabric, and how to finish of a lovely textile ATC, Artist Trading Card! Yay!
Click the paypal button to buy, or read more about Stitch with LOVE here.
Be notified
Would you like to be notified when the next workshop opens up?
Sign up for iHanna's Newsletter, and you'll be the first to know!
Customer Testimonials
Customer testimonial blog posts
---
All payments for my workshops and services are handled through Paypal, but you can always get a secure payment via your credit card.