I am a sucker for polka dots as a decorative pattern. I just love how they look on all† things and clothes, on my table as well as on†art journal pages and collages I make – or even as embroidery. In our project Fill a tiny journal project this spring it is the last prompt for the project, definitely chosen by yours truly.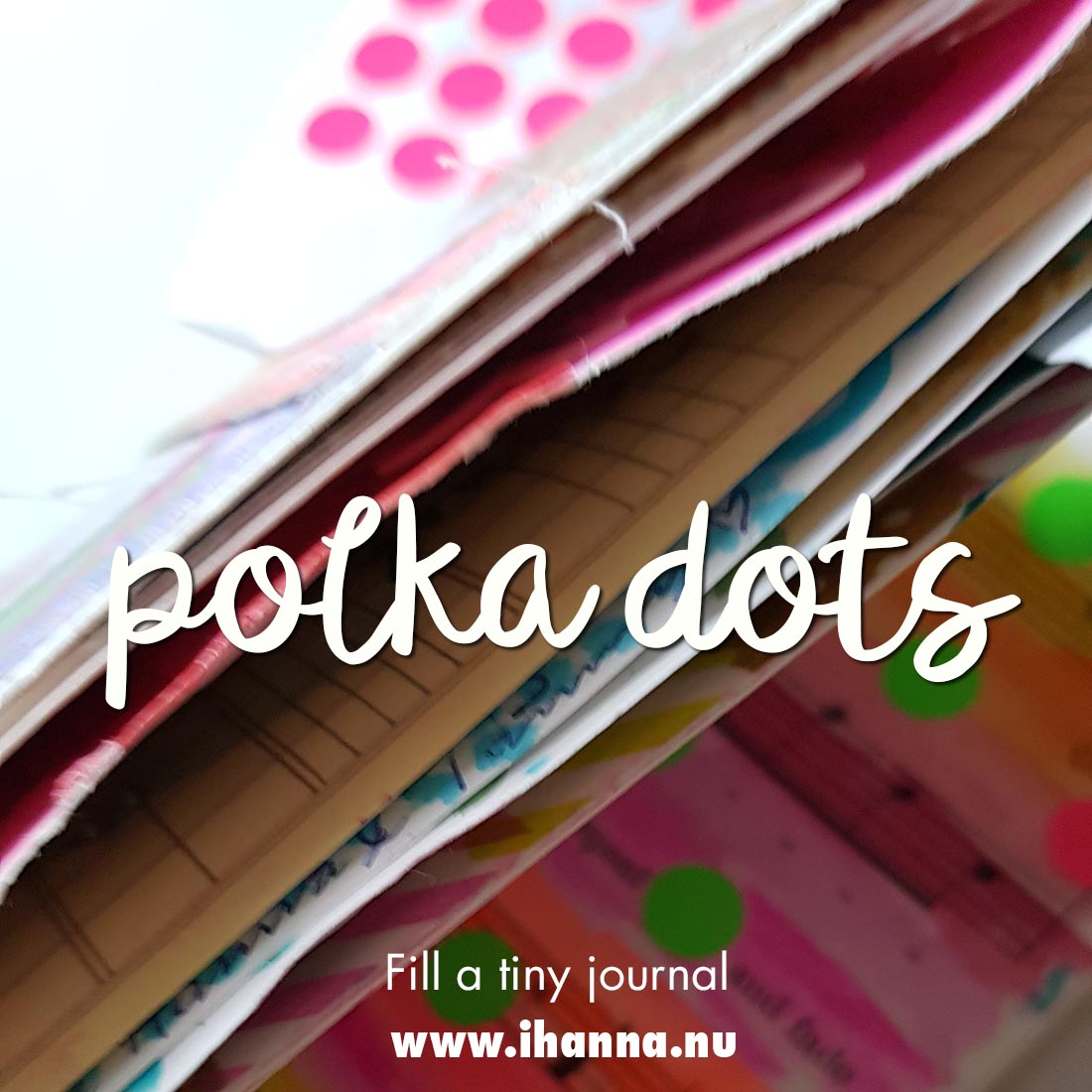 I am doing this project called Fill a tiny journal in a journal made by my friend Tammy, and together we put together a list of word prompts. We started it in March and it's ending today with polka dots. You can jump in at any time to fill any tiny journal you have laying around in your home. Or make one. Tag us and have fun!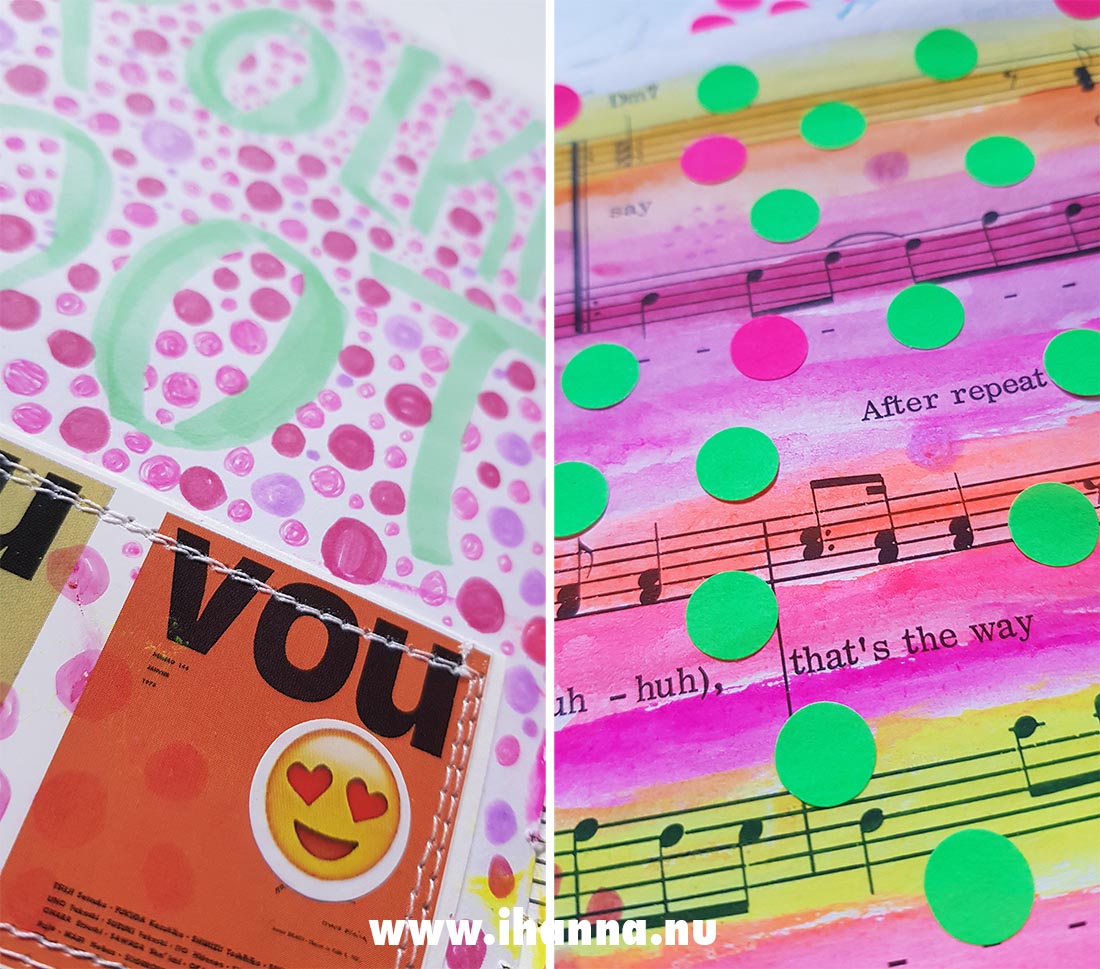 This tiny journal project has been a really fun project to do with the art journaling community and Tammy. It's been a few weeks of being reminded of how a tiny journal can become a new friend.
Yes fun and cozy, even though I myself feel like I haven't been able to keep up with the dates exactly or everyone that's been sharing their lovely pages with us all. It became bigger than I could've imagined, new people joining every week, some catching up and others jumping in where they felt like it. A few participants have used the quick prompts for several pages in their tiny journals.
Sizes and commitment has varied, but I think it a has been a fun thing for everyone? In any case, we're now wrapping up and ending the Fill a tiny journal, although I'm sure we will continue to see tiny pages on instagram as people catch up with previous week's prompts, and that the hashtag #fillatinyjournal that I came up with, will continue to be used.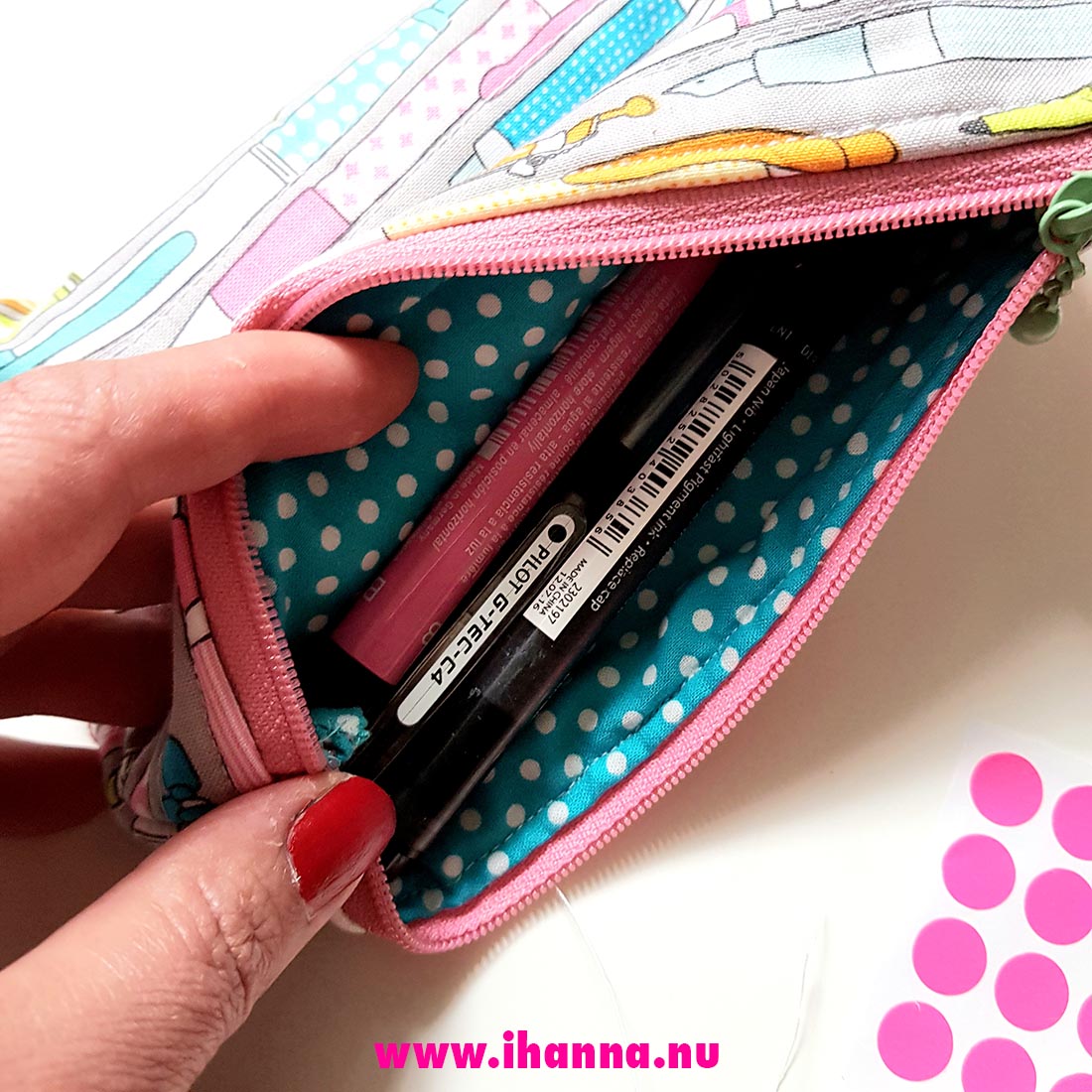 My super cute pencil case, made together with the Five year journal, has polka dots inside. If I start to think about it, I have a lot of polka dot things around me all the time, but it's not strange since it's a favorite pattern (after my visit to a Yayoi Kusama exhibition I wanted to paint the world polka dot more than ever before).
For my own polka dot spread I wrote out the prompt on one page and then penciled in pink polka dots all around the words, and on the next page I used dot stickers in pink and green, which continues to be a favorite color combination. Yummy right?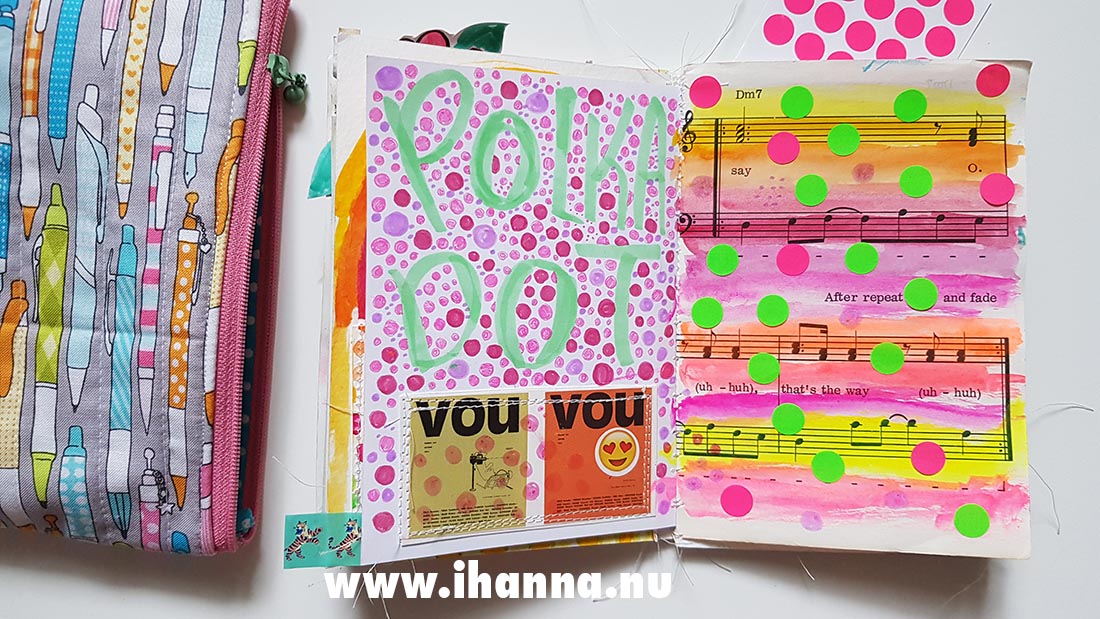 Ta-daa! Tiny journal, made by my friend Tammy, is almost full. I think I might fill the last few pages with more polka dots just for fun.
Join us and fill a tiny journal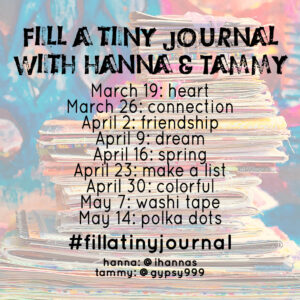 †Follow Tammy on†YouTube,†Instagram†and visit her awesome blog†DaisyYellow.


† Follow me, iHanna on†YouTube,†Instagram†and here on the blog, where you can†subscribe to blog posts†via e-mail (just note that it is not the same as†the Newsletter).


† Find all†the prompts here and share your page (anytime later down the road) with the hashtag #fillatinyjournal Ė and when you do, donít forget to click around, admire otherís pages and give them a like and a comment.
Thanks to Tammy for taking the time to share the yummy pages you created in the journal I made for you – at the same time as doing a one hundred day project and gearing up for ICAD next month (!) and thanks to everyone who participated, tagged us and made this such a lovely experience!
xoxo