Hello September, my old friend, it's time we meet again… Well, that is to say I'm doing a month long challenge on Instagram called "junk journal + month name", so Junk Journal September right now. It's a word or sentence each day for thirty days, something to inspire you to be creative in a junk journal (journal made out of an eclectic mix of papers).
This kind of challenge we see all the time, and I have thought to join in a thousand times before… But this time I felt I wanted (and could) jump in and just try it out! So that's what I did.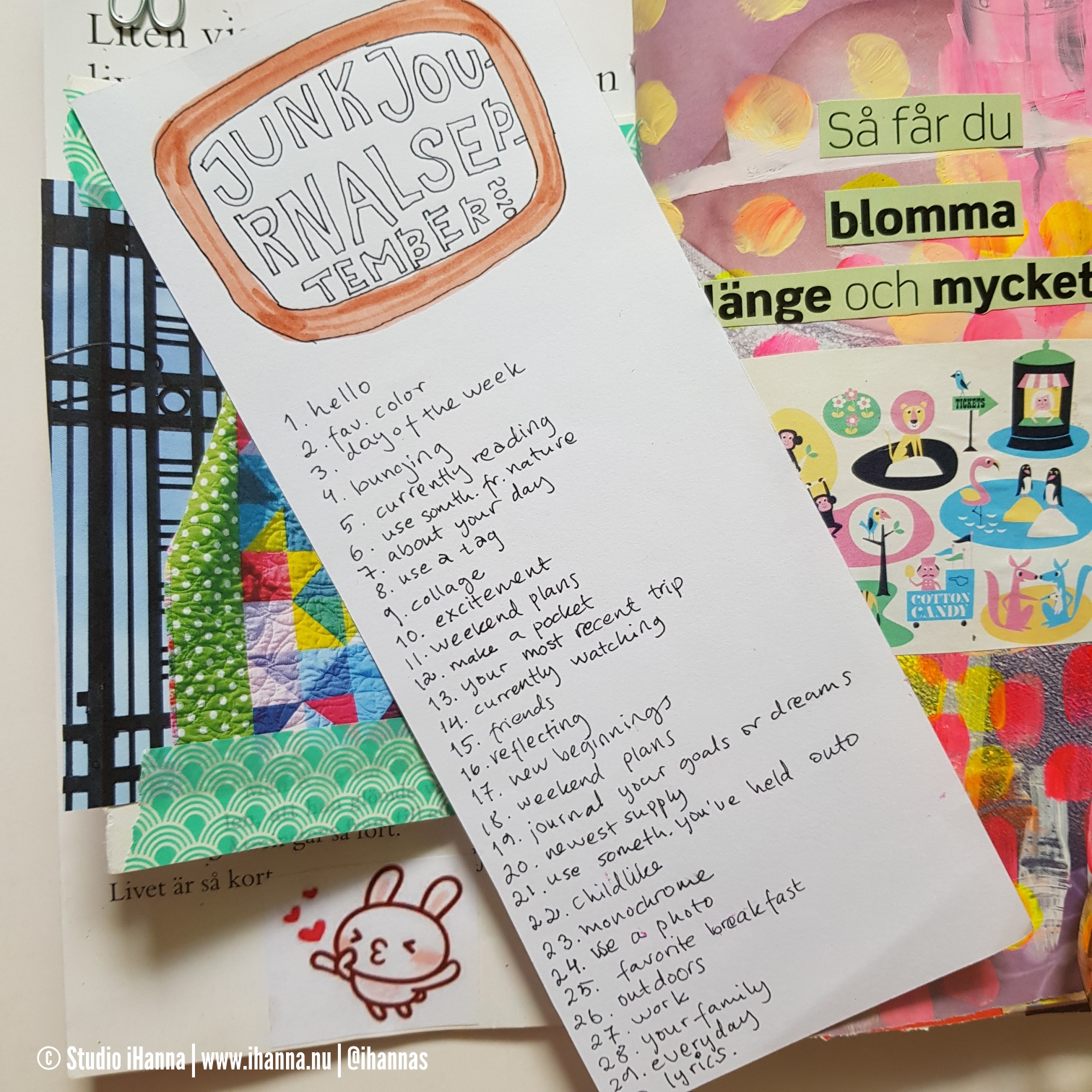 I have created my own junk journals out of mostly magazine pages from old Somerset Studio magazine issues that another collage artist donated to me last year. I pick pages that speak to me, fold it and use it as new pages in a sewn journal. Then I cover up some of it and keep other parts. It's one of my favorite things right now to fill these traveler's notebook sized journals with bits and bobs from my stash.
I already filled a whole TN this way, and I love cutting and pasting in this new book so much!
The prompt for day 1 was "hello" – so I used a "hello I am" sticker that you get at conferences on my page.
With all such challenges, it's up to you to interpret it how ever you want to. Go literal, write out the prompt, journal it, or interpret it as loosely as you want to, maybe even so that no one else but you can actually source the word out in your image. The rules are also up to you. Post daily, post a few, jump in when ever you feel like it. I want to try to do all of the prompts, but have already slipped behind a bit. But it's okay too.
I am re-learning that it is okay to not always be ready, to know everything in advance, to plan it out. It's okay to feel your way forward, one step at a time.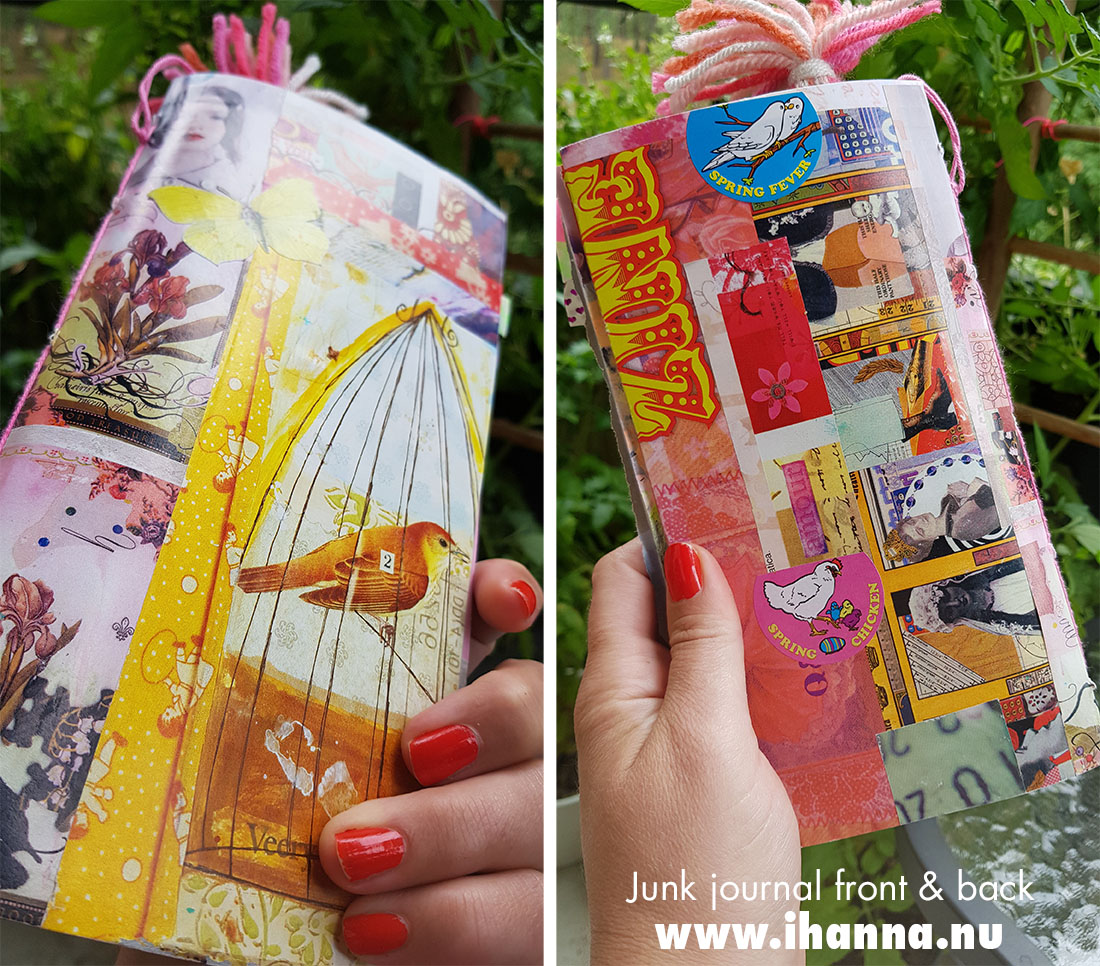 Here's what I wrote on instagram as I posted for the first prompt;
Hello, I'm iHanna
Nice to meet you.

I bind all kinds of book for art journaling, and this past year I've been into creating junk journals from mostly magazine pages – in Traveler's notebook regular size. It's SO much fun, and I hope to have some up for sale later this month.

In this one I'll play with collage in different ways and try to keep up with the Junk Journal September challenge. You can already tell I love colors! And glue sticks, sloths and polka dots.

Are you a fan of junk journals too?
Here are some details from that first presentation page: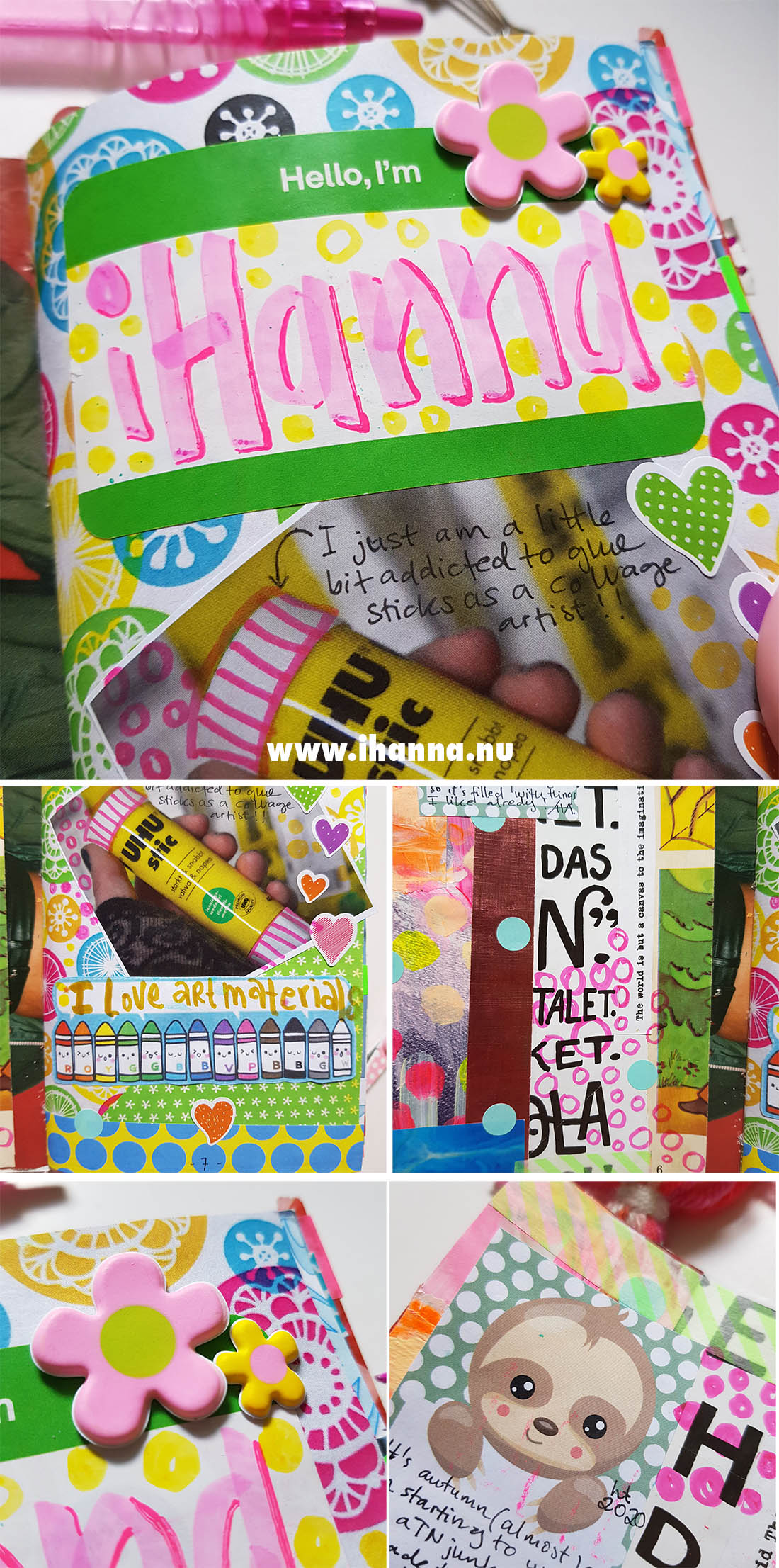 So, have you done any instagram challenges yet, and if so, which ones? Did you manage to keep up with it?