To feel like an artist you need to make art! iHanna
To cut and paste quirky, sweet, and childish images together in a notebook to cover all its white pages is still one of my favorite things to do.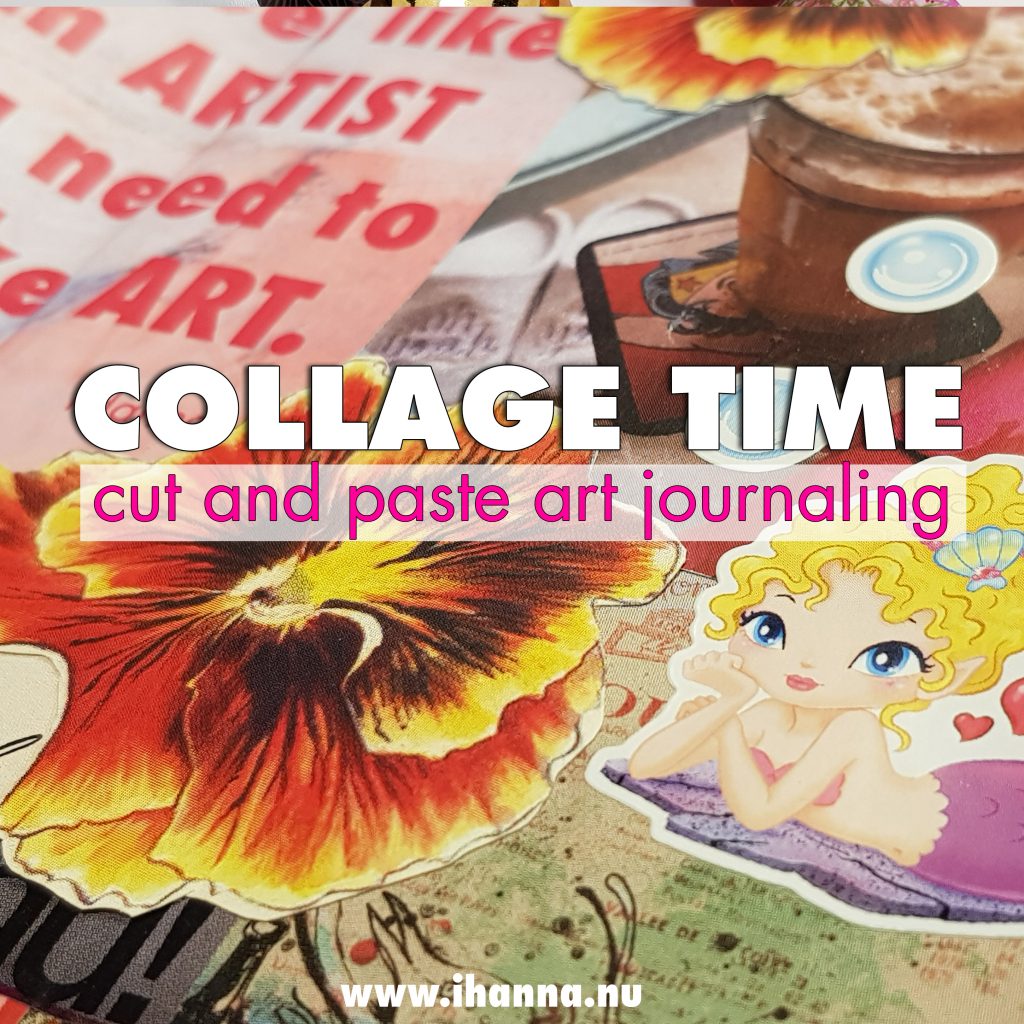 All you need when you want to have a fun Collage Time is a good glue stick, like a UHU glue stick, and a pair of good scissors. Then you sit down in a comfy chair and go to town with your most kawaii images. Don't save the cutest ones "for later" – use them up! Poor your heart into it.

Video: My Collage Process
Here's a video of my process for making a whole spread of collage in my standard size Traveler's Notebook:

If you can't see the video above click over to YouTube, and even if you see it you can click over to give it a thumbs up and make sure you're subscribed. That would be so nice of you!
I also filmed when I made this TN Art Journal and filled the very first page of it, in case you didn't see it yet.
Now I'm of to go play in this thin little collage art journal again. Wanna see more from it, just let me know.
Wishing you a creative week!