I've used some pretty red labels (vintage style of Dennison labels with red border) in my recent art journal collages lately. I designed them myself in Illustrator. They are in a PDF-file format so that you can download them and print them – for free of course. The are not very fancy but still fun to print and use in your own projects.
Download, print them and use them in your collages, notebooks or journaling.
Download and Print Red labels
Download Red Labels – designed by iHanna. Just download, print, cut out and then label everything!
I'd of course love to see how you use these red labels I made for you/me/us. Please comment or add a link to your project below, if you wanna share it. And maybe you've got other cool labels scanned or uploaded somewhere? Send me links please, I love downloading pretty labels to use on stuff.
I like red labels, well, all kinds of labels. I used one similar to these as the title of my book, when I created the design for the self published book A Creative Year. That label looked like this:
This is another art journal page where I used this kind of red labels too: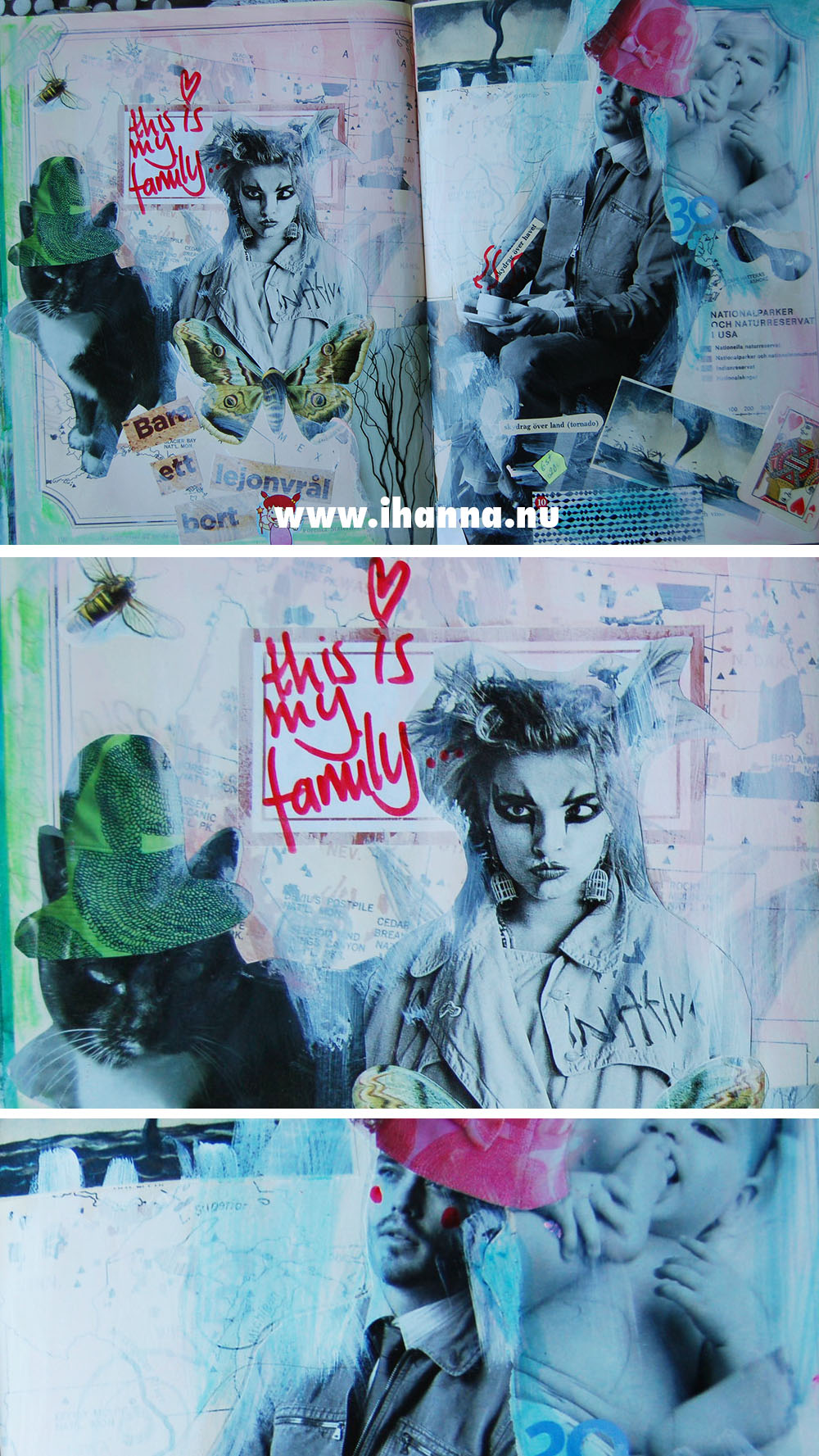 PS: You can also download other fun stuff, like my inspirational quotes, when you sign up for my newsletter. I won't spam you, I send it out when I have something fun to tell you, and I think you'll love using those colorful stripes of inspiration in your calendar, planner or notebook.