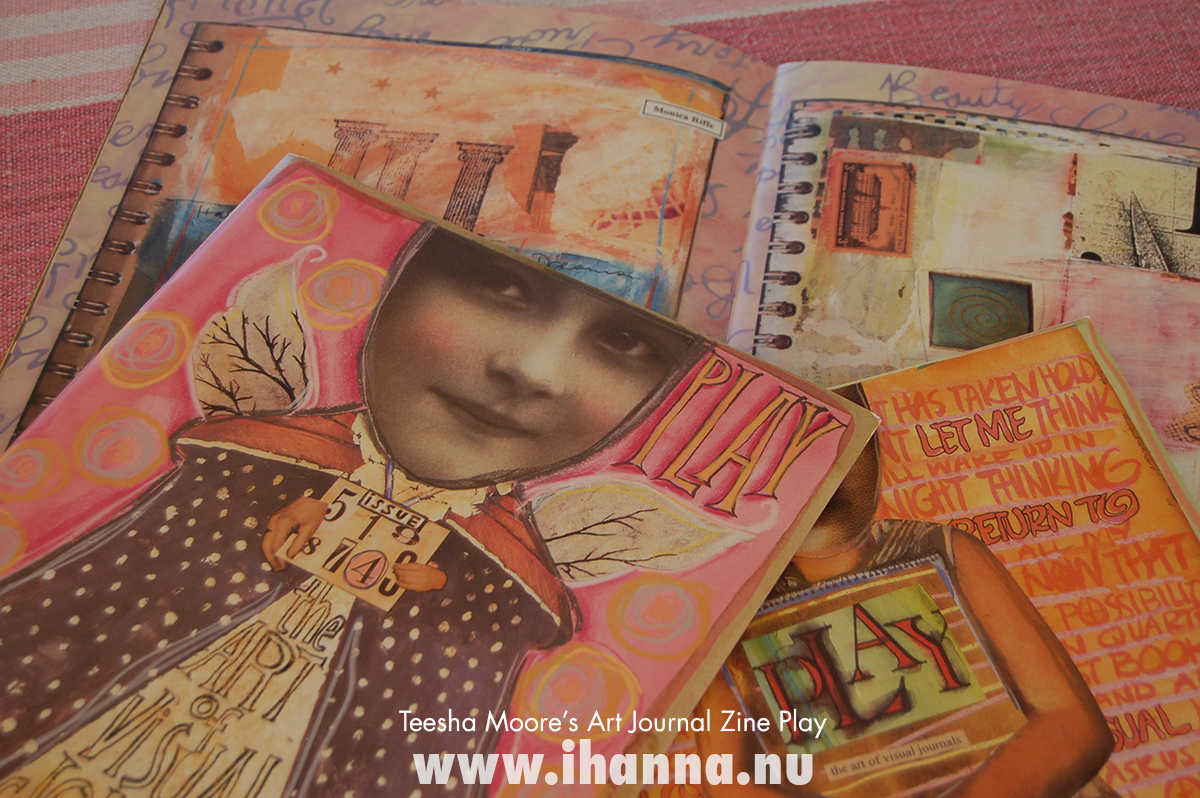 A couple of weeks ago I ordered Teesha Moore's zine Play, a zine about the Art of Visual Journals. I bought all four issues at the same time, and I'm happy that I did. They are yummy. Thick paper, eye candy to view over and over and full colour magic. Not much to read, but a lot of visual inspiration, and a lot of Teesha's book recommendations which has expanded my amazon wish list by 50 % I think.
The few articles she wrote in this zine are all really nice to read, about different kind of art journals, about how she journal and some comments about the contributing artists work in the zine.
Inside are journal pages filled with sketches, collage, doodles, words and images. Some of my favorite artists are in there, like Lynne Perrella, Traci Bunkers. Lynn Whipple and Teesha herself.
With the zines she also included some strange and fun unmounted stamps. I haven't tried them yet, but I will.
Now I want to buy her Art & Life zine too of course! If only had an income right now.