Since I was invited to a party and acctually had some money laying around, I went shopping this friday. And ouch, how fun it is to go shopping sometimes. I can totaly understand anybody getting addicted to shopping, specially if you have the money. New stuff are so much more fun and sparky than the old stuff hanging in the closet. It's a good thing that second hand also is new for me when I get it, so I can shop every now and then and not be ruined by it. But this joy is all brand new! Take a look: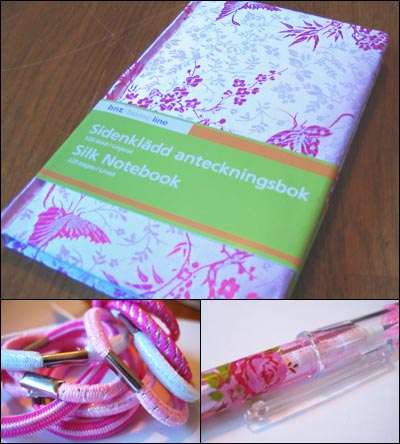 What I didn't need: A pink notebook with a silk cover, a pencil with roses on (!) and little pile of rubber cords for my hair (all pink too!). Love this! Mmm!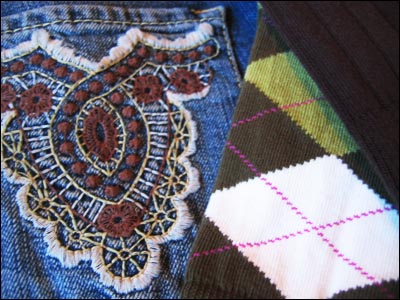 What I did need: new jeans! Low bootcut, low waist, embroidered pockets! I also got two pair of knee socks. Fancy pancy lucky me!