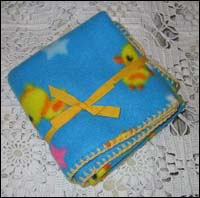 I think you can feel as if you are having a child even though you are not pregnant.
I've felt like I've been expecting a baby twice in my life. First time I was 16 years old, and my mother was pregnant with my brother. For nine months I was waiting, planing and reading every word that Penelope Leach has ever written about children. I lived in the same house and was in the right age for expecting and not being jealous at all. I was so a aware that a baby was being produced inside my mother since I lived in the same house as her then. I was called his Little Mom by relatives and friends, and I was as proud as anybody could've been when he came out.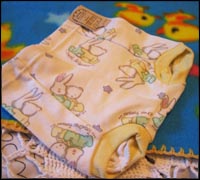 The second time in my life that I have felt I've been expecting was these past eight months – but not until the last weeks I've come to realize how much.
This time my boyfriend's sister (my sister-in-law you could say, but really neither she or me are married, so she is my sister-not-in-law) have been pregnant. And while her stomach have been growing so have my longing for this child. All the family have been longing, since it's the first child in the family for about 30 years. I've been crafting accordingly, but the first presents I bought (hand sewn from a craft store though) was a blanket with ducks and a pair of cute undershorts earlier this summer.
And yesterday, 25th of September 2005, he was finally born. All is well with the new little family, and I am the proud almost-aunt!
And this is the miracle at the hospital, not even 1 day old: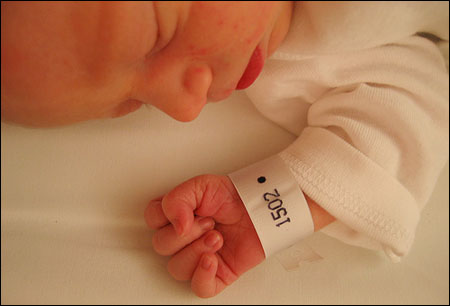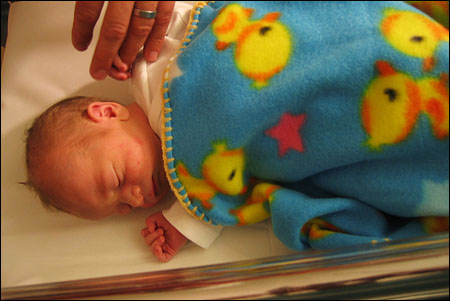 ♥ He doesn't have a name yet, but he has already caught my heart.