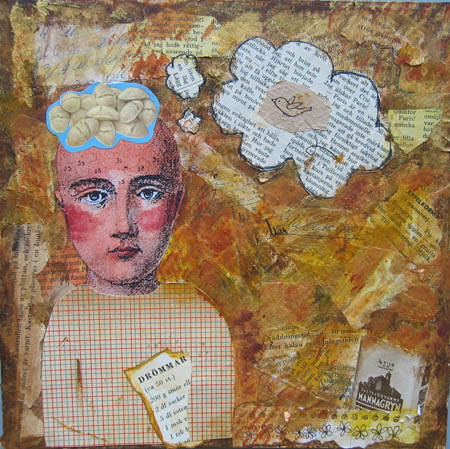 Dreams (Drömmar), a collage in the same serie as Cross stitches (Korsstygn)… If you can say that it is a serie when there is only two collages in it yet? I think there will be more in this serie though, coz I like it and long every day to make more. Why do I not make one collage a day? I will try to make one each day for the rest of this week.
Material: News paper, watercolour, acrylic paint, brown paper and a internet print. The recepie for dream cookies and the paper for the sweater is from an old cook book.


Details. The collar, that you I glued on later than the bigger picture above, is a furniture ribbon (favourit!).