One day in june, I was crafty at home. Belive it or not:

With iPod music in my ears I knitted some on the balcony, and sewed some on the kitchen table. I sewed curtains for the buss, in ugly thick fabric that won't let the light through. JB's choise.
Here is a closer look at my new table: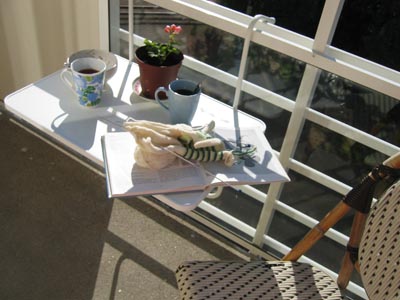 Thank you mom and dad – I love it! It's perfect for a flower, coffee and the knitting project at hand.