I love making collages, I just can't stop, and I don't think I ever will. And I'm trying to get everyone else hooked too, or at least to get some company while I make my art journal entries, which I do almost every day now.
How to make your kids into to great collage artist
So I set the table with mom's old gossip magazines (Hemmets journal and Hänt i veckan), one glue stick each and some pens and papers! And they did the rest…
Here are some pics from when I caught my brother and his friend Jeppe in front of the computer and dragged them to the kitchen table – to make art with me!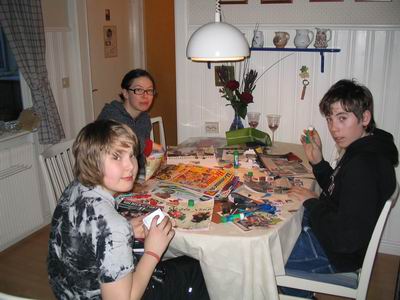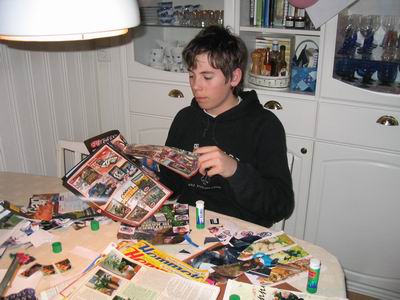 Jeppe made a Love and war-themed collage, his first – and commented:
– Is collage your hobby? Can that really be a hobby?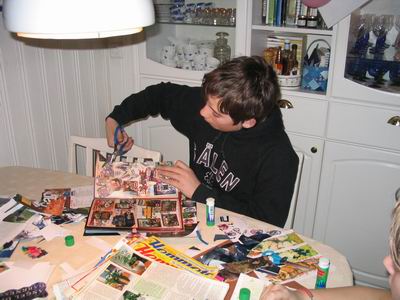 But after he browsed through my Art journal he said:
– Wow, Hanna, this is like art… (and I smiled and was very proud!).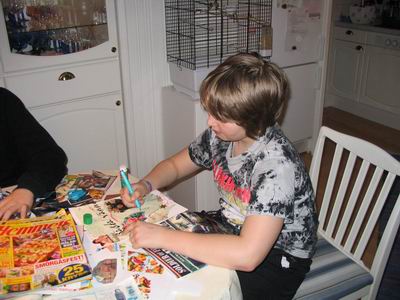 My little brother Mikael, soon to be a teenager, was most inspired by his own game magazines and cut out players and dark backgrounds.
Both boys were pleased with their work. So was I of course! Thanks for playing guys!