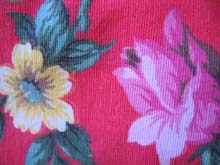 I though I would sew more this year, but then I started art journaling… But maybe I will do some sewing too?
There were no room for this second hand red rose fabric in the closet, so I had to make something out of it – fast!
I made a bag without a pattern, and my habbit faithfull I made it extra big not to make it to smal (so that I wouldn't fit in everything I need to bring)… Even bigger than the knitting bag and the Dunder-carrier bag!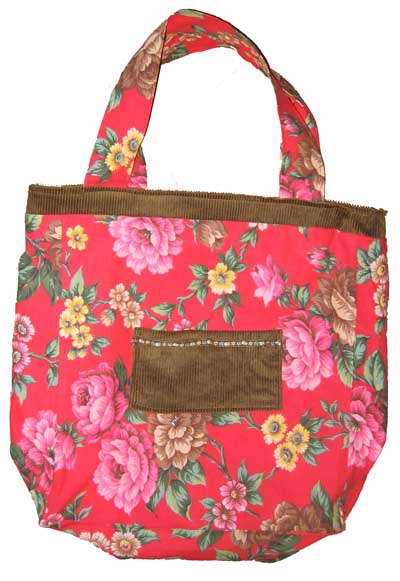 To big for shopping but I think it will be usefull for all the extra stuff we always bring when going skiing. All that stuff that we remember when the bags are packed into the car: like sheets, art material, knitting stuff, wine bottles and a pile of books to read that was hiding under the bed.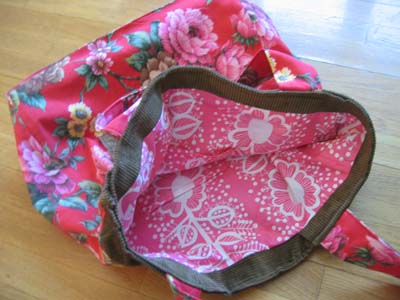 The lining is pink (what else?), with two small inside pockets. On the outside I've sewn a brown pocket in the same corduroy as on the edge trimming.