Trying to not feel so knitting lonley I invited all the ladys of knitting class for tea and cake tonight. It fas fun and very inspiring!
Here are some pictures: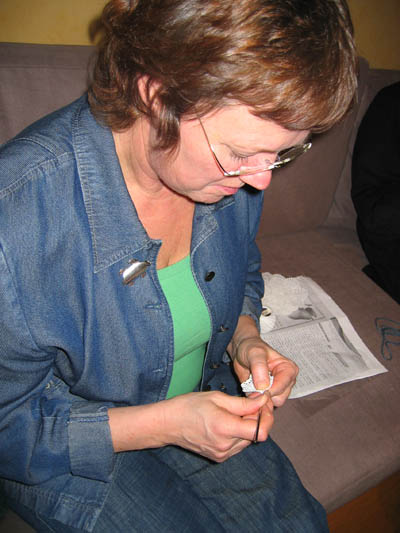 Lillemor is doing something small for cups, chrocheting cup mats.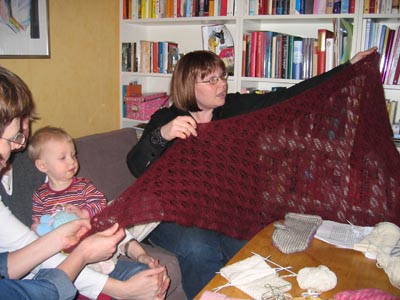 Pernilla is showing us her beautiful scarf in red. Wow!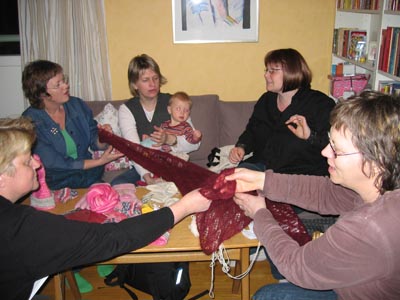 We are not fighting, it's just that everyone wants to look at this piece at the same time!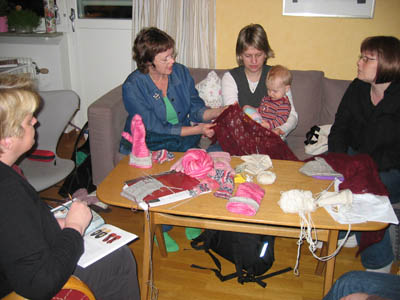 – It's beutiful!
All the pink stuff on the table is mine!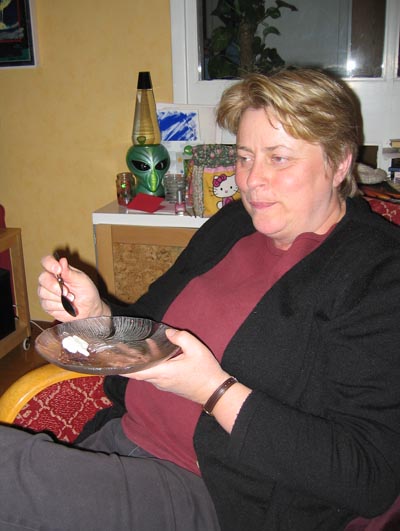 Cathrine eating choclate cake with whipped cream. Mmm…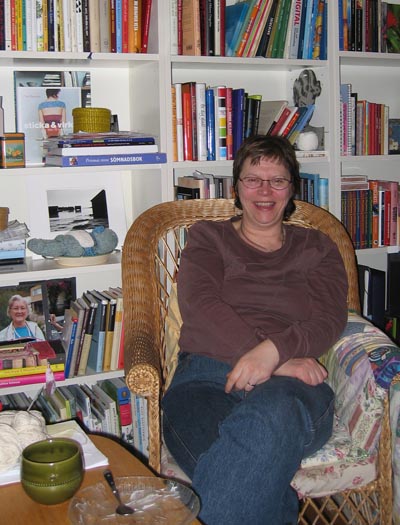 Ann-Britt smiling.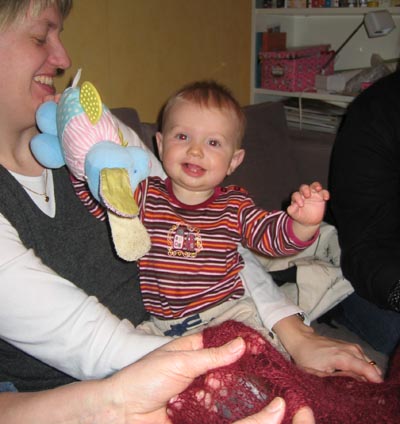 Ebba is not knitting (nor is her mother Ingrid) – but still they were enjoying and having great fun I hope.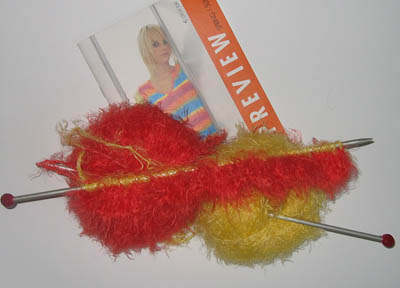 I had a nice evening, thank you girls! And I casted on my Pep-sweater in redish colour. Oh, how soft and thin it feels. I'm so looking forward to this project (but will save it until after easter when I come home from my parents).