Since it is International Womens Day today I decided to make a special 3D collage for a woman I admire and love: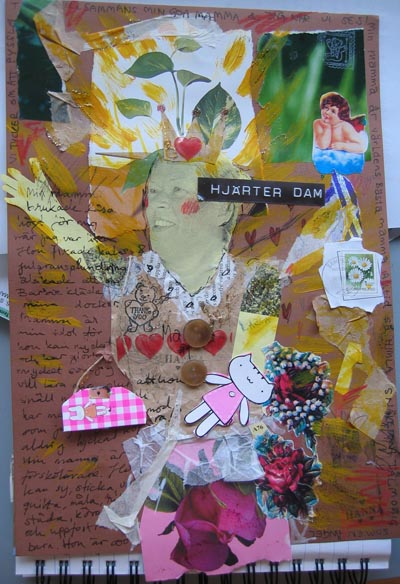 It's a tribute to the most wonderful woman I know, my mom.
I wanted to make a brown collage that I've planed for a couple of days, but it didn't come out as I planed. But I like it.
With my new Dymo-typer (thank you so much dad!) I wrote Hj?rter dam (Lady of Hearts) and then made a dress for mom with brown paper, buttons and a handbag in pink. And a rose skirt with paper imitating "white lace". Mom like roses as much as I do!
Happy Womans Day to ya all!