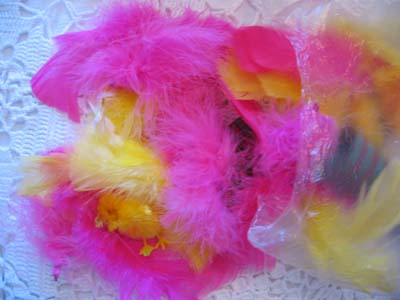 I bought this plastic bag out of a flea market for 5 SEK. It was full of yellow and pink feathers, and I thought they'd be great for decorating a easter trea or easter collage… And they will (someday), but the funny thing is I found these fellows hiding in the big feathers: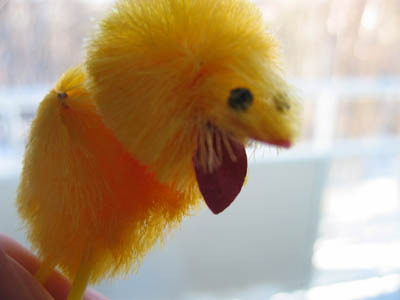 Easter yellow chickens – all cramped together and looking like they'd seen better days. I think they are soooo funny – they make me laugh in all their pity.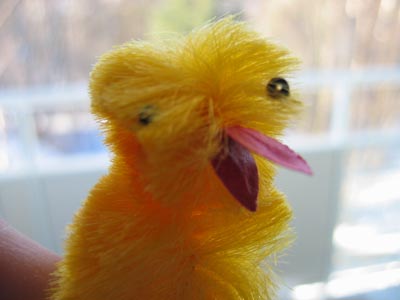 Here is a second one with a great haircut!
Happy Easter to you!