Finally I'm back in my own home with my own computer and programs, and I can start to update il bloggo with some Easter/March pictures! I will now start to miss all the wonderful people (including my great family) that I've meat during the weeks I've been living at my parents house. Oh, wonderful vacation!
For example, last Tuesday, I meat the wonderful Susan of Shoes and ships in Stockholm and we saw the Do Redo exhibition at Nordiska muséet. It was a small but very inspirational exhibition with lots of crazy clothes and accessories. The book is great, but it was really something else to see the things from the book "live". I want to try all the techniques and materials!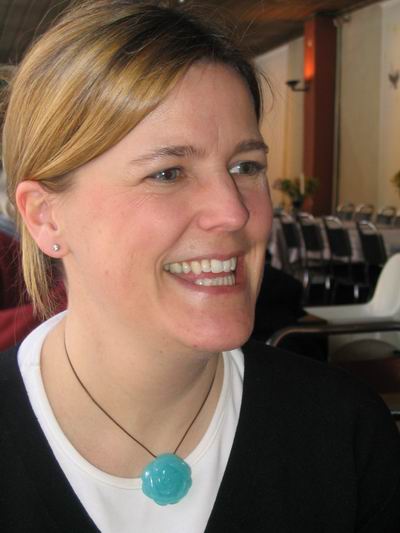 After the exhibition Susan and I went to Caf? Bl?! Mmm, great fika. And after that we took the bus into town and Susan guided me to a hidden Myrorna and Svensk hemslöjd where we admired wool and Swedish design. And then a quick stop at Panduro, where Susan helped me pick my Easter present from my parents (a mat to cut quilts on and a ruler).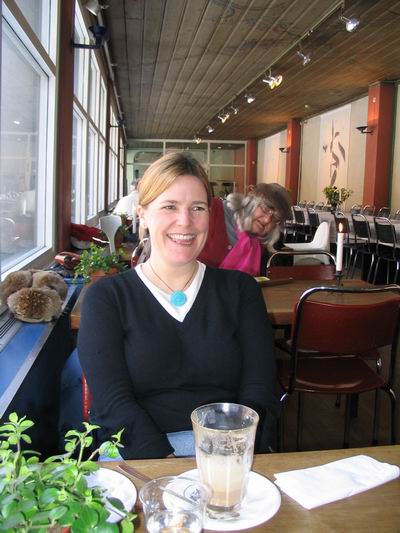 Here is a happy Susan again. Observe the curious lady in the background! :-)
After meeting with Susan I went to my friend Malin and we had coffee and later picked up her girls from school and dagis.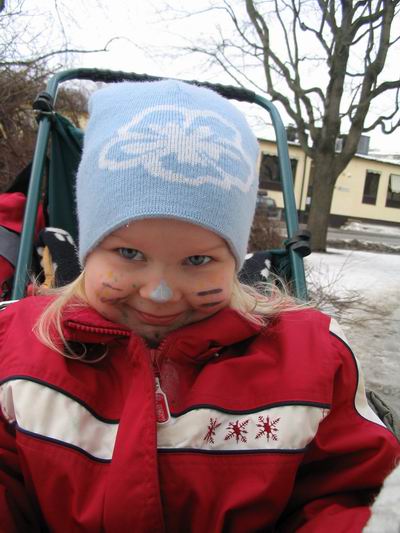 Alba told me she does not like Gullefjun (a yellow chicken from a song) that she meat today, she made me cry! she said. Bad Gullefjun!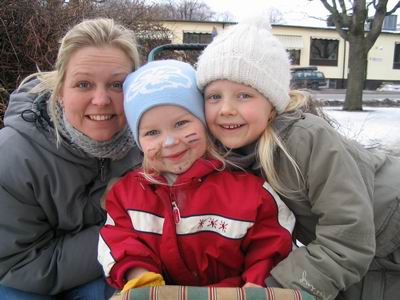 Three of the cutest girls I know, one of my main reasons why I miss Sthlm so much.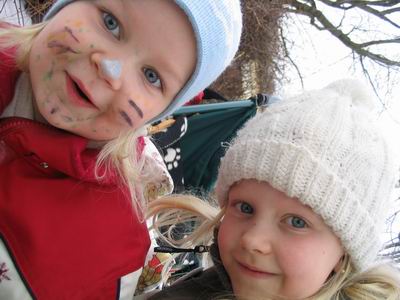 Sisters!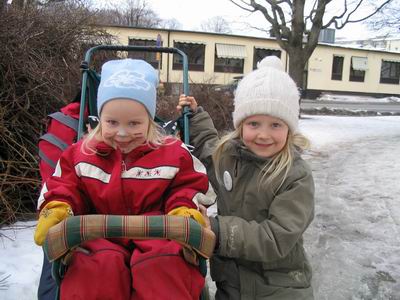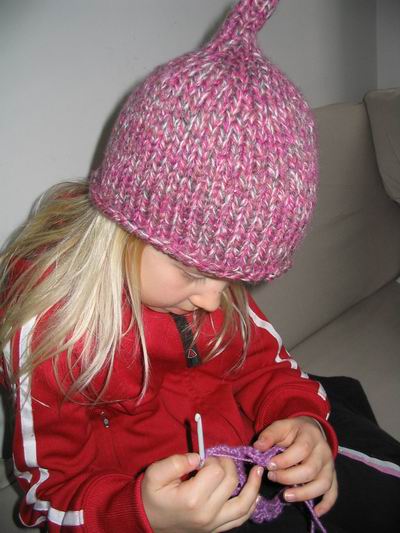 Ebba is crocheting on a scarf-pattern we made up when I was there. She is wearing a hat that I knitted for her. I've never seen anybody that happy over a knitted cap. This little girl inspires me – and makes me happy too!