More stuff! This is a big load of arty stuff from Claes Ohlsson: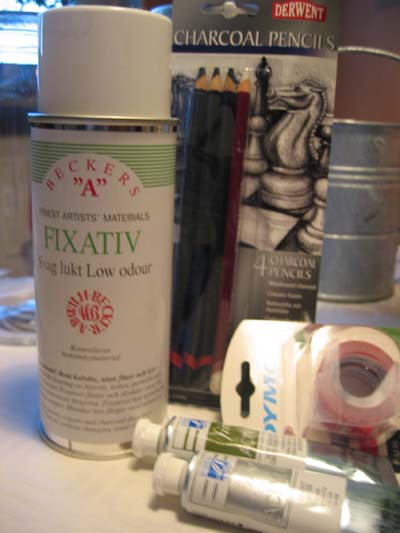 Fixativ spray – for fixating icky paint that wont dry (like oil crayons), 4 charcoal pencils for drawing (I hope soon), dynamo tape and 2 acrylic colours (silver and green).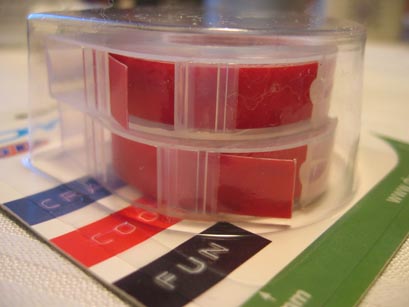 And a close up on the red dynamo tape. I got an old fashioned dynamo writer from Dad, and I love it. I print all kind of texts on these tapes (I got black before) and use them in my art journal and on cards. Fun, fun, fun!