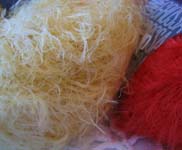 What is it? –>
Easter feather allready? No!
Something fury and soft and sweet…
It's the Lana Grossa Pep yarn bought from Germany! I like Pep colours a lot! And a english pattern to go – a-phew!
Remember I wanted to make this? Now I almost will. I ordered yarn for this sweater!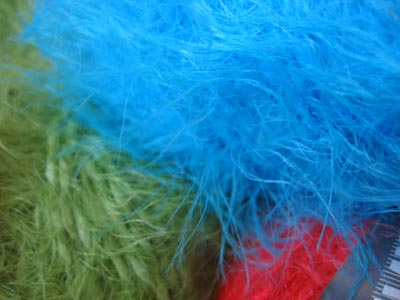 Here is a close up picture of the blue yarn. Mmm….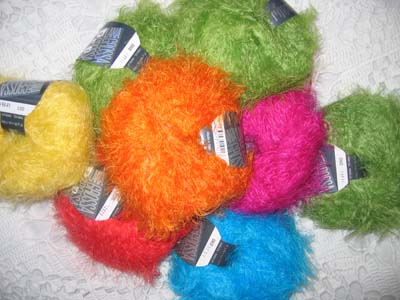 Here are the entire pile for the Pep sweater. Bright crazy range of colours. I hope the sweater will be nice. I won't start on this project until I finish the very long socks.
I think Lana Grossa have fab designs! What about this guy/outfit!?