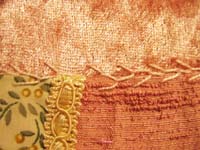 My first needle book, My heart on a twig, was a present for my mother. At the same time I made hers, I sewed one for my self, but it's now, when the year is coming to an end, I found the time to finish this project, like I finished my first socks and my essay. It feels good to finish up stuff.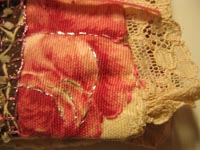 I used my favorit fabric both on this little piece on the front, and as the lining, but here I embroidered some silver and pink glitter thread on the fabric, so now it sparkles! You can also se the lace that I sewed on to the edges, a new one.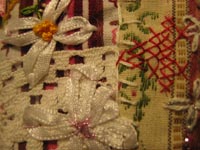 In the right uper corner I made some daisys out of white silk ribbons.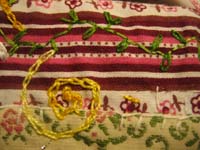 Curly leaves and twigs, I really like the green leaves here.
This is the last close up, below you can check out the entire front of the needle book: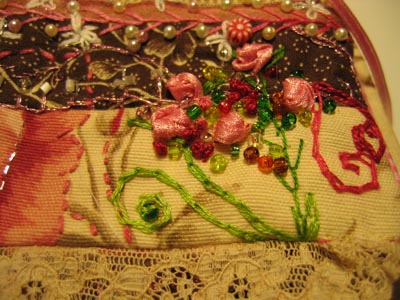 This is a bigger close up on the ribbon roses that I had to make on this one to of course.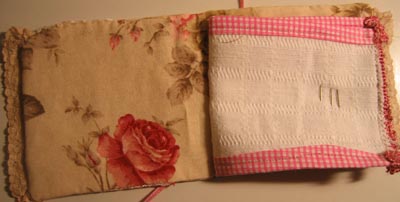 Half folded you can se the linen and next…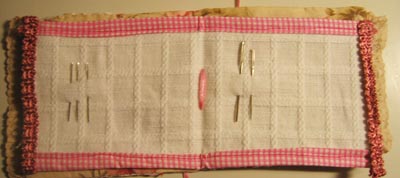 …you can see where the needles will go!
I really need this one, now I'll know where to find a right sized needle the next time I make something in Crazy quilting!