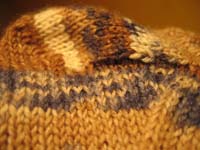 Phew!
My first knitted socks ever are finished! I'm proud and happy. They are knitted in very thin Opal yarn, and fits perfect!
I actually finished knitting these socks a couple of weeks ago, but now I've attached all the lose ends and really finished them. I call them my pepparkakssockor (gingerbread biscuit socks) because of their brown color.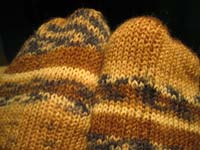 When you look closely you very legible can see which one I made first, because the second one is much better looking!
But I have more of this yarn, and the next pair will be better matched I hope, these are differently striped, in the same category as Little miss MissMatched!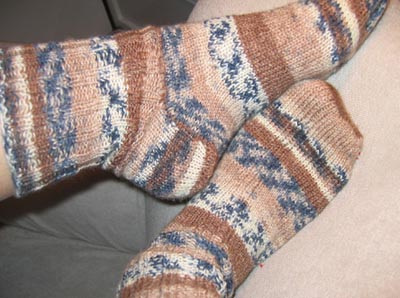 Yiiiihaaa!