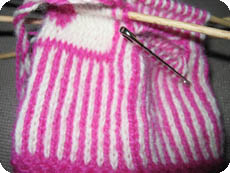 The two end knitted mitten now has a hole for the thumbs and the pattern on the front (four hearts in a white square) is starting to show. But how slow it goes, and the yarn get tangled all the time!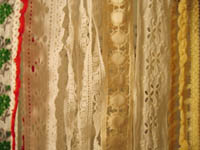 When I got home from school today I hand-washed a couple of flea market finds. They are now hanging in the bathroom to dry. There are some pretty ribbons, bands and lace, all things that I will use… for something, someday!
Most of them are short bits (scraps), but if I use them in crazy quilting that does not matter.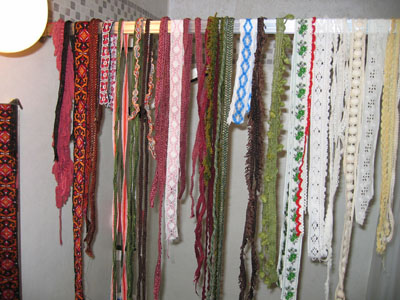 I realized today that I have to start on my article (C-uppsats i littvet) and work (fast!) during November – it just wont happen by itself! :-/