Who is Elfriede Jelinek? I do not know! But maybe that is what's so great about the Nobel Price in Litterature. In a few days everybody will know something about this Elfie!
I have been knitting all day. And yesterday was the first class in the knitting course I'm taking right now. Here are a couple of images form the event and our cute teacher: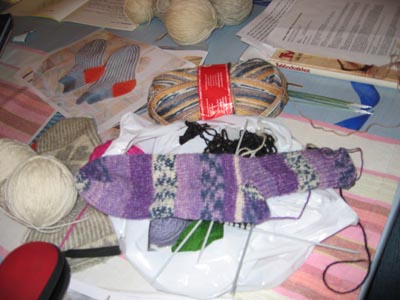 Pernillas lila opalsocka, en klar!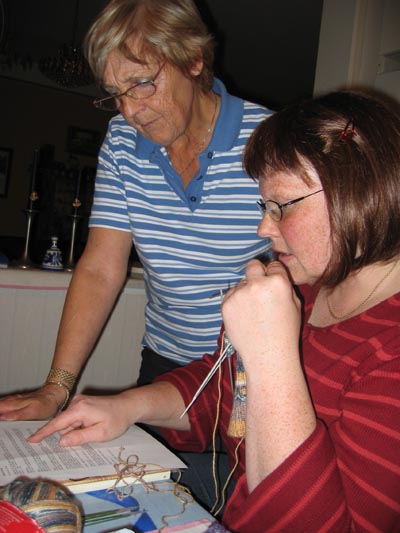 Our teacher Britt is showing how you cast on and knit on.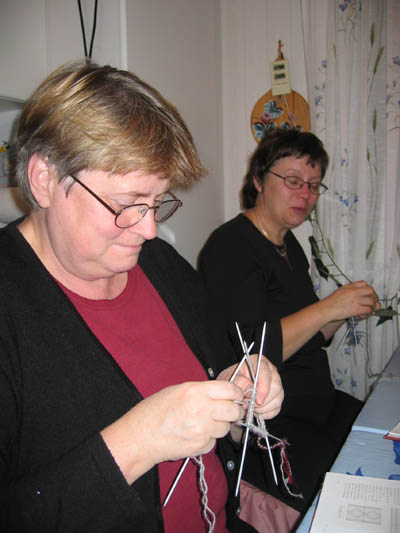 – Men… Det gick ju mycket l?ttare f?rut, n?r jag gjorde fel!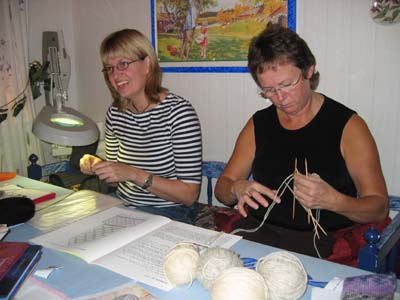 P?rlstickning provar vi ocks? p?.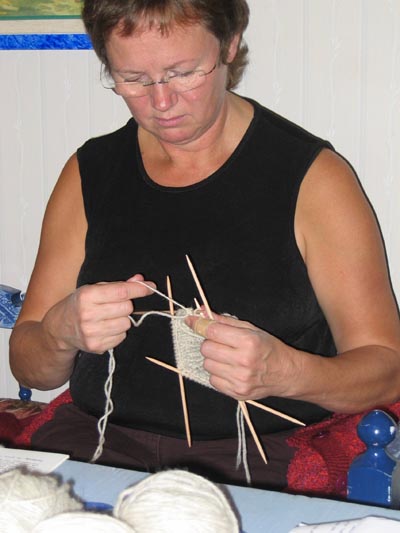 Stor koncentration, det ska bli en gr? socka i tv??ndsstickning.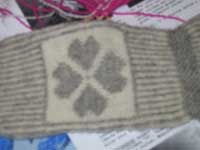 Den h?r gr? och vita ullvanten har Britt stickat tidigare. Jag tycker om modellen och vill g?ra ett par vantar till mig sj?lv, trots att jag aldrig stickat n?got liknande f?rr. Inte ens n?got med m?nter! Men direkt jag s?g dem visste jag att jag vill g?ra ett par i rosa och vitt. S? klart!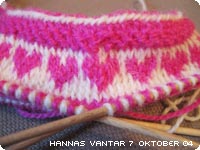 Och s? h?r l?ngt har jag kommit idag. Det g?r otroligt l?ngsamt, men det ?r j?ttekul! H?lften av tiden g?r ?t till att trassla is?r nystana, men jag har ?nd? inte alls lust att sluta. Nu har jag precis kommit till den randiga delen med bara tv? tr?dar ist?llet f?r tre, och d? ?r det l?ttare. Och s? snyggt det blir, helt otroligt.

Idag är det Den Stora Popcorn Dagen. Jag älskar popcorn, s? jag firar g?rna dagen framf?r tv:n ikv?ll med en stor bl? tuperwaresk?l med varma popcorn och ett glas god apelsinjuice. Annars har jag mest stickat hela dagen.
Glad popcorndag till alla!