A couple of weeks before Lind & Co sent me Living with books in Swedish (witch I mentioned yesterday) I decided to rearrange the books I own, and that's a lot of books even though I constantly give away.
In my last apartment I had three bookshelfs put together against one wall, but since we moved in January the three has been split up in different parts of the apartment (one in the bedroom, one in the hall and one in the living room). Not good coz' you really can't get a good overview of them now. And the book collection is growing, growing, growing…
No more piles on the floor, no more books in the attic my fiancé and I decided. We went to our beloved IKEA this week to purchase three more of the good old Billy! Yeeehy!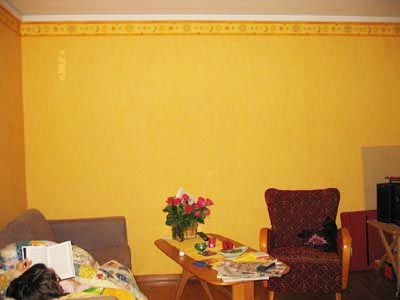 Before. You can tell something is missing in this house, right?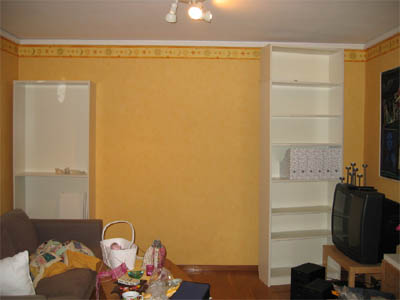 Testing… And quickly improving!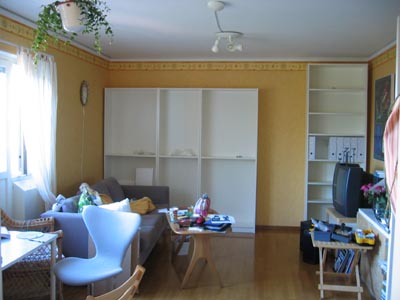 Half way finished. Concealing the ugly border on the wall – and inspiring me to sort the books and get my library organized. What a great treat for this weekend! Jippie!
Thank you mum and dad for the engagement money – well spent don't you think?!