This year I will be posting the epic and awesome monthly link post in the beginning of the month instead of the last weekend of the month. It's because the links will fit for the month a bit better than in retrospect… That's why the February one is already here!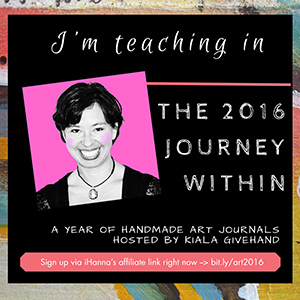 My theme for this month is centered in self-love, so the theme of the links in this post is also mostly about that topic: self-love and self-compassion! My mantra will be: I love myself. I take care of myself. I will not let my brain say bad things about me anymore. This has been on my mind for years now, but I'm thinking about it even more right now – as the theme for the bookmaking workshop The Journey Within this month is actually Self-Love and Intentional Living! And I'm one of the guest teachers, so in my art journal class I talk a bit this a lot. More about that soon, but for now, a link love post perfect for Valentine's month!
With the monthly post Inspiration en masse I bring you a lot of inspiration in just one post, and I hope you get ideas, inspiration and sparks for change here. We talk about self-love and how important it is, but this month it's time to ask yourself, for real: Do You Know How to Love Yourself?

Louise Hay says, in her article Do You Truly Know How to Love Yourself:
To me, love is a deep appreciation. When I talk about loving ourselves, I mean having a deep appreciation for who we are. We accept all the different parts of ourselves—our little peculiarities, the embarrassments, the things we may not do so well, and all the wonderful qualities, too.

We accept the whole package with love. Unconditionally.