It's week 43 of 52 weeks in 2018, and I've reached collage number 300 in my 365 Somethings. Today is day 299 of the year. After today there are 66 days remaining in this year, so that we (as happens most years) will land on the magic number 365 at the last day of the year. And what a ride it's been so far, right?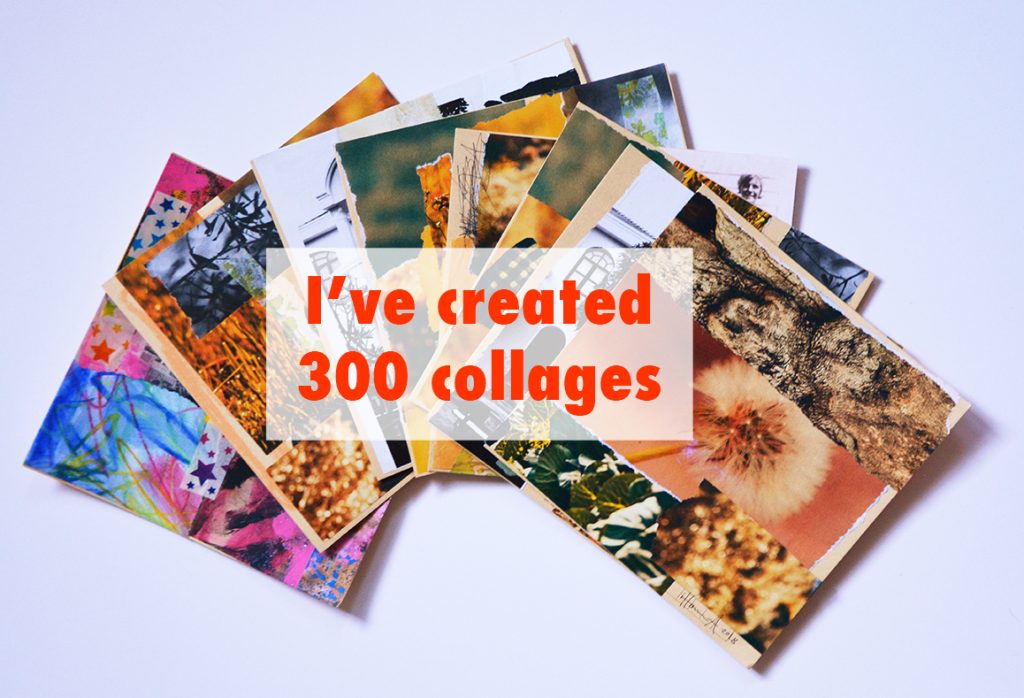 Not to brag or anything, but that is SOOO AWSOME! I'm so cool, I'm a winner, I am… oh, sorry. Never mind that outburst. Let's continue.
I'm sure you can tell I've been diving head first into my own painted papers this time. It's a box that has been on the shelf for a while, but this week it came out and I it was super fun re-discovering these gems, some painted recently, others a couple of years ago!
Here are my collages for this week, I so hope you like them!