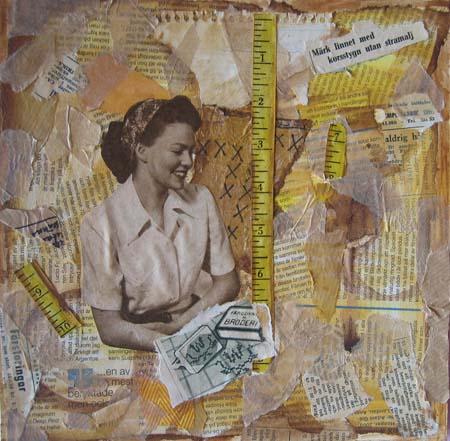 What inspires me right now:
** Violet Magazine! I was browsing the News stand where they have lots of imported magazines last week… Found a beautiful copy of Violet, a family magazine! I haven't seen it before, but it was wow-beautiful with great photos, collages, text and layout. Candy for the eye (didn't buy but want to!) If you have the chanse, check it out.
Moto: You've grown up, but you haven't grown old!
** Second-time Cool: The Art of Chopping Up a Sweater [found via effy]. Do you remember me writing about the book Do redo? Now it's availible in english! Go get it, it is soooo cool and fun – and from Sweden! Great gift to creative friends! I made my Serendipity gloves after being inspired by this book!
** 50 up [found via Carla]. Amazing every day art by Tom Judd who does crazy doodles!
** Splitcoaststampers Resources [via Lisa's newsletter]. A whole big list of stuff to do – with pictures that you can actually see and enjoy! Great site!